TJ Class of 1965
50th REUNION - JUNE 12 - 14, 2015
- Richmond, Virginia -

Thomas Jefferson High School webpage - click here
Other TJ classes' webpages - click here
---
The Tee Jay Vikings Fund is a charitable, non-profit 501(c)(3) organization EIN#(45-5164961) that focuses on philanthropic/financial support and interest in Thomas Jefferson High School scholastics, athletics, music, arts and science.
---

Thomas Jefferson Cadet Corps Alumni Band & Friends In Concert With The Current TJHS Band

The Thomas Jefferson High School Cadet Corps Alumni Band & Friends along with the current TJHS Band will perform a benefit concert on Thursday, April 24, 2014 - 7:00 PM - 9:00 PM - in the auditorium of Thomas Jefferson High School, 4100 West Grace St., Richmond, VA 23230. Tickets may be purchased in advance by contacting Ernie Huband at, (804) 270-3838 or at the door the night of the performance. Adults - $10.00, Students - $5.00. All proceeds to benefit the current TJHS Band. Come on out for a trip down memory lane as you listen to the TJCC Alumni Band play the timeless marches they were known for and hear the current TJHS Band present their award winning performance.
Click here for the TJ Cadet Corps Alumni Association website
---
Miriam Morsel Nathan's "Lost Childhood" Exhibit 11/9/2013
"...A series of monoprints by artist Miriam Mörsel Nathan was commissioned for
the opera. These works will be exhibited in conjunction with the November 9th performance. Mörsel Nathan's prints, as well as drawings and mixed media on paper, will also be seen in upcoming exhibitions this spring."
---
Just for fun...compare 1955 comments to 2012!
Read the whole story in the PDF version ---> Click Here
More fun with Angier and Mary Ellen - check out this YouTube!
http://www.youtube.com/watch?v=iQOQPE-3XeQ
---
Classmates, Lost but not forgotten - click here
Posted since our 40th reunion - click here
If provided, obituaries may be viewed by clicking on the above link.
Wally Lawrence's Father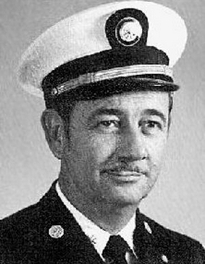 LAWRENCE, "Chief" Wallace H. Jr., 96, of Walkerton, Va., died April 21, 2014 from a stroke. Born in Henrico on June 6, 1917, he was a lifetime member of both the Tuckahoe Masonic Lodge #347, where he achieved 32 degree Mason, and RVA Retired Firefighters Association. He worked from 1945 to 1976 in the Richmond Fire Department. He was married to Rebecca Lawrence, who passed in 1999. He is survived by his devoted children, Wallace H. Lawrence III of Mechanicsville, Va. and Mary Ellen Huffman of Goochland, Va.; grandchildren, David Huffman (Ann) of Glen Allen, Va., Kerry Allen (Chris) of Goochland, Va.; great-grandchildren, Jonathan Huffman and Tori Allen; as well as two devoted pets, Casey and Barney. A graveside service will be held at 3 p.m. Thursday, April 24, 2014 in Riverview Cemetery, where friends may express condolences. Arrangements entrusted to the West Chapel of Bennett Funeral Home.

Published in Richmond Times-Dispatch on April 23, 2014
---
Alan Rudlin's Father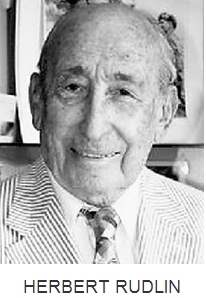 RUDLIN, Herbert, 101, of Richmond, Va., died April 12, 2014. He was preceded in death by his wife, Dorothy Durham; sister, Lil; and brothers, Bernard, Lee and Sam. He is survived by his two sons, Alan and Stephen; daughter-in-law, Judy; granddaughter, Sara Kilkenny and her husband, Jerry; and great-grandson, Davis; also, numerous nieces, nephews, grandnieces and nephews, including Barbara Schwartz, Barbara Rudlin, and Betty Kalkin who marvelled at his travels and travails; his medical consult guardian angel, Dr. Craig Rudlin; the entire Whitehurst family, Loretta, Karen, Kathy and Eddie who adored him and his love for Virginia Beach; and extended family angel aides, Karen Dale who worked by his side for over 20 years and his frequent overnight aide and "date," Elizabeth Albertis and Gena, his milkshake buddy. From being an honored John Marshall High School Cadet to a Washington and Lee graduate with both writing and tennis team honors, to becoming an accomplished AP correspondent, Stars and Stripes columnist, murder mystery magazine writer, and raconteur extraordinaire; from serving with honor and pride during WWII as an Army Airforce Intelligence Officer in the 513th Squadron to holding court in sartorial splendor for over 50 years at Adams Camera Shop at Boulevard and Broad, indeed, Herbert Rudlin led a very full life. He never met a stranger nor would ever hesitate to help someone out....be it a jar of his miraculous chicken soup, a ride downtown, or a last minute picture order for a special event or occasion. He dearly loved winding down at Virginia Beach, hobnobbing at a Washington Redskins game, and sipping Scotch. He passed on his passion and love for cooking to his most beloved granddaughter, Sara, who still cooks his potato latkes. While Herbert Rudlin worked most of his life, seven days a week, with a few leisurely Sundays thrown in, he never discounted the importance of having a sit-down dinner on Sunday with a lovely cocktail hour flavored by new and old standby appetizers, brilliant repartee, and his beloved Glenlivet Scotch. He upheld his religion by diligently observing the High Holy Days and fulfilling his faith and mitzvah by always helping people on all the days in between. Funeral services will be held at Bliley's Central, 3801 Augusta Ave., at 10 a.m. on Monday, April 14, 2014 followed by a brief graveside service at Greenwood Memorial Gardens.



Published in Richmond Times-Dispatch on

April 13, 2014
---
Everett Campbell's Father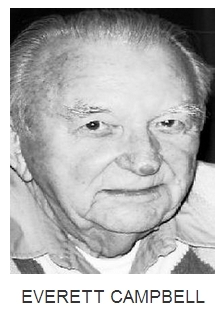 CAMPBELL, Everett C., born August 1, 1922 in Charlotte, N.C., passed away March 16, 2014. He is survived by his wife of 69 years, Dot; and children Everett Jr. (wife, Brenda), Doug (wife, Vicky), Gayle McCorkle (husband, Allen), and Marianne Hagg (husband, Steve); 10 grandchildren and 23 great-grandchildren; and two brothers, William and Richard Campbell from North Carolina. Everett graduated from Duke University in 1949 with a BS degree in Mechanical Engineering. He worked in the oil and gas business in Texas; an atomic energy plant in Tennessee; and settled in Richmond, Va., and embarking on his 28-year career with Philip Morris. He was selected Plant Engineer of the year in 1971 by the American Society of Plant Engineers, and retired in 1984. Everett was instrumental in the formation of the James River Aquatic Club in the early 60s and served on the Board of Directors. He also served on the state board for the Amateur Athletic Assoc. Everett served in the U.S. Navy in WWII on the DE Daniel T. Griffin in the North Atlantic and Pacific Theaters. His ship was among the first into Hiro Wan Bay in Kure, Japan when the war ended. The family will receive friends from 4 to 7 p.m. Thursday, March 20, at Holly Grove Christian Church, where a funeral service will be officiated by Pastor Carl Howard at 11 a.m. Friday, March 21. Burial will follow in Greenwood Memorial Gardens, Richmond, Va. In lieu of flowers, donations may be made to Holly Grove Christian Church, 1637 Holly Grove Dr. Bumpass, Va. 23024, or the Holly Grove Volunteer Rescue Squad. Visit www.lacyfh.com for online guestbook.



Published in Richmond Times-Dispatch on

March 19, 2014
---
Beverly Brown Ziegler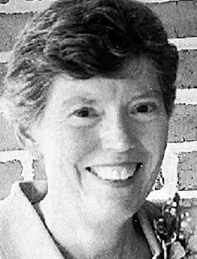 ZIEGLER, Beverly Brown, 66, surrendered her library card on Friday, January 17, 2014. She was preceded in death by her parents, William McKinney Brown and Margaret Acree Brown. Surviving Beverly are her husband of 39 years, Donald Mark; her daughter, Sarah Ziegler Hodkinson; and son-in-law, Brendan Paul Hodkinson; and their two children, Caroline Anne and William Andrew; and her brother, William McKinney Brown and his wife, Mary, and their children, of Raleigh, N.C. Beverly taught reading to children and adults within the span of five decades. Her motto of "I'll make the sandwiches" referred to her lifetime of loving generosity and resourcefulness in fulfilling the needs and wants of all who came within her realm. Before her retirement in 2002, she was a reading and resource teacher at Holladay Elementary School in Henrico. In the six years since her diagnosis of cancer and its treatment, she volunteered at Virginia Voice, reading children's literature on the radio program, Kidstuff. There will be a memorial service at West Richmond Church of the Brethren, Anoka and Wanymala Rd. in Richmond on Saturday, February 1, 2014, at 11 a.m. In lieu of flowers, please make donations to The Massey Cancer Center of VCU, or the Children's Department of the Henrico Dumbarton Library.



Published in Richmond Times-Dispatch on

Tuesday, January 21, 2014
---
Gladys Lee Hairfield Wesson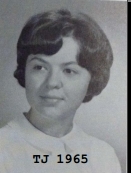 WESSON, Gladys Lee Hairfield, passed away at home, surrounded by her adoring family on September 29 2013. She is survived by her husband, Charles "Sonny"; son, Kyle and his husband, Justyn; sister, Beverly and her husband, Paul; niece, Meredith and her husband, Keith; and their daughter, Jacqueline; as well as countless friends she made over the years growing up on Oregon Hill, working at the telephone company or as a life-long member of Pine Street Baptist Church. Her heart was as big as her smile. A graveside service will be held 11 a.m. Friday, October 4, at Riverview Cemetery. In lieu of flowers, donations may be made to St. Jude Children's Hospital or Pine Street Baptist Church.


Published in Richmond Times-Dispatch on Thursday, October 3, 2013
Upcoming Improvements in the works for TJ
Click on the above links to learn more and view PDF versions of the proposals.
---
*******************************
TJ Class of 1965 only
If you are not receiving emails from us from time-to-time [last one sent February 21, 2014], we probably do not have a valid email address for you. Please send us your new email address.

...be sure to include your name in 1965!
or
Classmate Information Update Form - click here
List of Classmates We Need to Locate - click here
---
***Java may be needed to activate some of the buttons/bars***
You can download Java for free at http://www.java.com/en/download/
---
"65 turns 65" Party
(Held June 30 and July 1, 2012)
Original Invitation <-- click here

Pictures from the party <--click here
(If you have more - send them to us)
---
Become a TJ Class of 1965 Benefactor - click here
View current list of Benefactors - click here
---
---
REUNIONS
Thanks to our "historian" [Ned Hood] we have added many pictures from our 20th reunion (1985) and our 40th reunion (2005).
Check them out here:
(click on selection below)
---
45th Reunion
(Held October 1st - 3rd, 2010)
Click here for Reunion details
Click here to see who attended
---
"65 does 60" Birthday Party
(Held April 28, 2007)
Original Invitation <-- click here
Pictures from the party <--click here
(If you have more - send them to us)
---
"SWEET MEMORIES" DISTRIBUTION PARTY- click here
(Held February 25, 2006)
---
( Held October 28th, 29th, and 30th, 2005)
---
---
---
ARCHIVES
---
(Click the above link to view older articles not on Homepage)
---
Photos and Comments from Classmates - click here
(Last updated 11/22/2010)
---
TJ - Then and Now - click here
---
Memory Lane - Selected 1965 yearbook pictures - click here
---
"forty65" Archives - click here
---
---
Memorabilia Store - click here
---