TJ Class of 1965
- Richmond, Virginia -

Visit "Thomas Jefferson High School Richmond Va Class of 1965" on Facebook and LIKE us!

Thomas Jefferson High School webpage - click here
Other TJ classes' webpages - click here
2018 Upcoming Events
May 28 (Memorial Day): TJHS Cadet Corps Alumni Band Concert at VA War Memorial.
Join us in honoring those who paid the ultimate price.

August 18: TJHS Cadet Corps Alumni Reunion, Westwood Club 10-2:00 PM.
Buffet lunch, Band concert & plenty of time to socialize.

Questions - contact Clyde Parsons at tjhscadet@gmail.com
---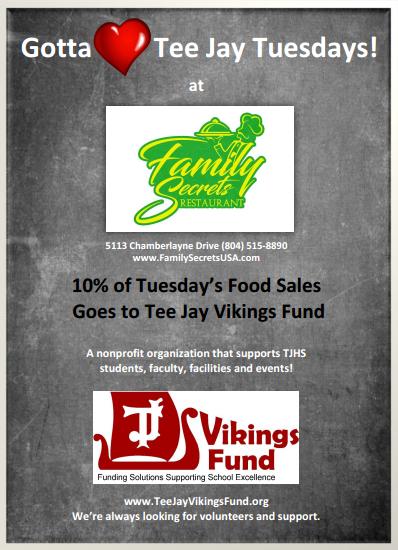 Baseball Scoreboard Dedication 4/3/2017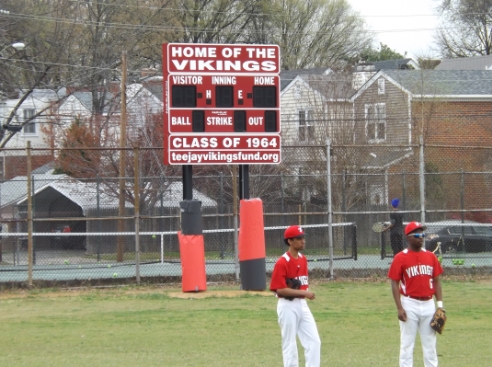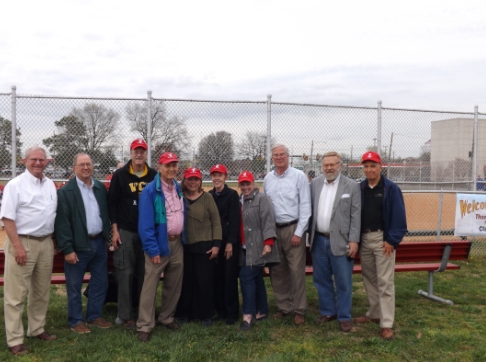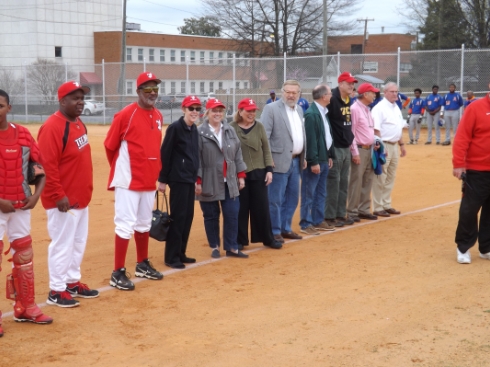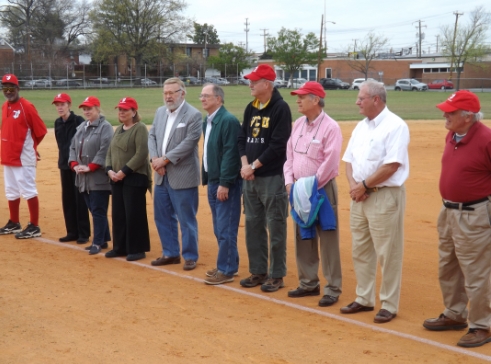 Click here for the Tee Jay Vikings Fund website
The Tee Jay Vikings Fund is a charitable, non-profit 501(c)(3) organization EIN#(45-5164961) that focuses on philanthropic/financial support and interest in Thomas Jefferson High School scholastics, athletics, music, arts and science.
Click here for the TJ Cadet Corps Alumni Association website
---
Click here to see some recent pictures of "spruce-ups" at TJ
---
Classmates, Lost but not forgotten - click here
---
Posted since our 40th reunion - click here
If provided, obituaries may be viewed by clicking on the above link.
Pat Vitsky's Mother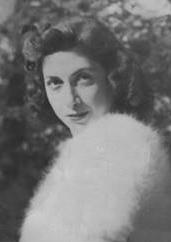 VITSKY, Betty Jane Wallerstein, was born January 23, 1918, at Stuart Circle Hospital on an icy, cold winter morning. She passed away on March 13, 2018, on an icy, cold winter morning. She lived in Richmond with her parents, Mr. Samuel Wallerstein and Mrs. Fannie Schlesinger Wallerstein, her brother, Sam, and sister, Joan. At age 9, "Betsy" moved to the family home in Wheeling, West Virginia and stayed until her return to Richmond for her senior year of high school at Thomas Jefferson. While on a stroll down Tilden Street, she exchanged "knock knock" jokes with a young Maurice Vitsky and was smitten. They were married in 1943 in the Jefferson Hotel office of Rabbi Calish before WWII whisked him away on a ship. They continued their devoted love affair until his death in 2004 but she missed him every moment since. Always an artist from the early days of her youth, Betsy attended Richmond Professional Institute for fashion illustration. She spent an extremely eventful year in New York City, modeling fur coats, sketching fashions in store windows and learning about a multitude of things that she never knew existed. A newly enlightened Betsy returned to Richmond to work for Thalhimers, drawing fashion for newspaper ads. After that, she taught fashion illustration at RPI and sat on the edge of her bed, her "studio," to ink shoes for Montaldo's ads. Her day jobs were carefully balanced with devotedly raising her children and attending to her husband. She was always class "room mother" and raised funds as a member of the medical auxiliary. In her later years, Betsy discovered a passion for pastels. Under the tutelage of Eleanor Atkinson, she honed her skills. Many a Richmond home has a delicate, pastel portrayal of a beautiful child hanging in a place of prominence. She was extremely generous. If you liked something mom was wearing, she'd give it to you- or buy one for you- the next day. She continued her interest in fashion her entire life. Carlyle and Saks will miss her almost as much as we will. She loved animals and never met a dog she didn't love at first sight. She loved to cook; anything chocolate, her specialty. She was a great listener and an equally great storyteller. She was an avid reader of biographies well into her centennial year. Betsy is survived by her children, Patricia Vitsky, Paul Vitsky and Sally and Philip Ucci (her fourth child and second son). She is also survived by her sister, Joan Goldbarth of Tampa, Fla. Her grandchildren, Matthew and Alexander Ucci, were the "icing on the cake." She was blessed to have seen them both married to the best girls ever, Elizabeth Sutton Ucci and Elizabeth Magrath Ucci. She loved them like her own. She is also survived by Julie Gentry, her very best friend and Connie Taylor, her devoted weekend pal; and many nieces and nephews whom she adored. We are ever so grateful to have inherited a sense of humor from two amusing parents. All the goodness we have can be attributed to their union. We can only hope they are laughing and loving, together again. Family and friends are invited to gather at the home of Philip and Sally Ucci on Friday, March 23, 4 to 6 p.m. Interment is private. In lieu of flowers, contributions can be made to University of Richmond and Temple Beth Ahabah.

Published in the

Richmond Times-Dispatch March 18, 2018
---
Ann Gardner (Cannon) Carlson
CARLSON, Ann Gardner (Cannon), 70, died Monday, December 18, 2017, at her home in Boca Raton, Fla. She was born in Yeovil, Somerset, England, to Owen and Evelyn Gardner June 28, 1947, before immigrating to Richmond, Va. Ann relocated to Boca Raton, Fla. in 1974 after marrying Arthur M. Cannon of Richmond, Va. Ann later married her husband, Kenneth R. Carlson of Boca Raton, Fla., in 1999. Ann graduated from Thomas Jefferson "TJ" High School in Richmond, Va., and continued on to receive a bachelor's degree in communications from Florida Atlantic University (FAU), 2000. She worked for the Florida Institute of Government and the Joint Center on FAU's campus until her retirement in 2007. Ann is survived by her devoted husband, Kenneth R. Carlson of Boca Raton; her children, Courtney Cannon, Andrew Cannon; stepchildren, Andrew Carlson and Rebecka (Orest) Dolyniuk; and grandchildren, Katherine, Kaitlyn, Jackson, Victoria and Abigail. She was affectionately known as "GG" to her grandchildren. Ann always saw the best in people and enjoyed volunteering. Her passion was visiting and encouraging people in nursing homes, women's shelters, hospice and Alzheimer's facilities with her therapy dog, Bear. In five years, she made over 350 site visits, bringing joy and calm to those she met across Palm Beach County. As an ardent gardener, Ann loved spending time outside tending to her butterfly garden along with the varieties of birds and other creatures that would pay her a visit- she would give a name to her favorites. She was an avid college football fan who loved to root for the Florida Gators. Some of her favorite things included crossword puzzles, The New Yorker magazine, playing cards, Thin Mint Girl Scout Cookies and seasonal lattes. Ann was a gracious, welcoming person who would open doors and show support for family and friends. She was a loving wife, mother, grandmother and loyal friend. She will be greatly missed by all who knew her, but will be remembered fondly with love and affection. A Celebration of Life event will be held at the Renaissance Boca Raton Hotel, 2000 NW 19th Street, Boca Raton on Saturday, January 13, from 6 to 9 p.m. Donations can be made in her memory to south Florida's local NPR station, WLRN, which she supported for years.

Published in the

Richmond Times-Dispatch December 30, 2017
---
Pam Isaacs Bredley's Mother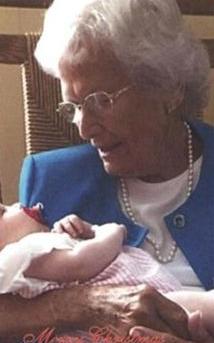 ISAACS, Ethel T., of Richmond, went to be with her Lord on September 28, 2017. She was born May 20, 1921, at Buffalo Junction, Va. and was preceded in death by her husband of 66 years, Meredith W. "Jack" Isaacs. She is survived by her daughter, Pamela I. Bradley and her husband, Richard; granddaughter, Nan Bradley Henderson and her husband, Travis; grandson, Richard J. "Ricky" Bradley Jr. and his wife, Tonya; and six great-grandchildren, Isabel, Isaac and Indigo Henderson and McKenna, Collin and Lottie Mae Bradley. Mrs. Isaacs was a member of Tabernacle Baptist Church and a former member of the Order of the Eastern Star, White Shrine and was a Guardian in Jobs Daughters. She retired from A. H. Robins Pharmaceutical Co. in June of 1984 with 32 years of service. The family will receive friends from 2 to 4 and 6 to 8 p.m. Friday at the Central Chapel of Bennett Funeral Home, 3215 Cutshaw Ave., where services will be held at 11 a.m. Saturday, September 30. Entombment will follow in Greenwood Memorial Gardens. In lieu of flowers, contributions may be made to Tabernacle Baptist Church, 1925 Grove Ave., Richmond, Va. 23220.
---
Pam Wilton Napier-Pfaff's Mother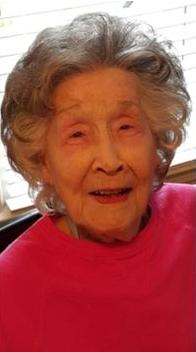 WILTON, Jeannette Marshall Reams, was received into the hands of the Lord on July 21, 2017. Jeannette was born in Richmond, Va., on November 6, 1921 and graced the world with her love and wisdom for 95 years. Jeannette was the devoted wife of Arthur Earl Wilton Sr. (1919 to 1996) and the mother of their three adored children. She is survived by her children and their families: Pamela and her husband, Mark Pfaff of Lawrenceville, Ga., Suzanne and her husband, Dr. John Stathos of Staunton, Va. and Arthur and his wife, Evelyn Wilton of Deltaville, Va. Jeannette was blessed with four grandsons, Brad Pfaff and his wife, Meagan, David Stathos, Justin Wilton, Andrew Wilton; and two great-grandsons, James and Aidan Pfaff. Jeanette was predeceased by her husband, Arthur; her parents, Stanley and Jane Reams of Richmond; and her two older sisters, Christine Abbott of Richardson, Texas and Hester Kirschen of Bayside, N.Y. After graduating from business college, Jeannette's early career was with Virginia Electric & Power. She later devoted her life to raising her family and then working with Blue Cross Blue Shield of Va. Jeannette was a member of Holy Comforter Episcopal Church in Richmond. She spent the last 20 years enjoying gardening, the family dogs, bird watching and her family. In the last three years of her life, she was lovingly cared for by her constant companion and caregiver, Ms. Ophelia Davis Twenefor. Arrangements are with the Parham Chapel of the Woody Funeral Home. Funeral service will be held at 11 a.m. Saturday, July 29, at the Church of the Holy Comforter, 4819 Monument Avenue, Richmond, Va., with interment in Westhampton Memorial Park. The family will receive friends at the church one hour prior to the service.
---
Frances Smith Armstrong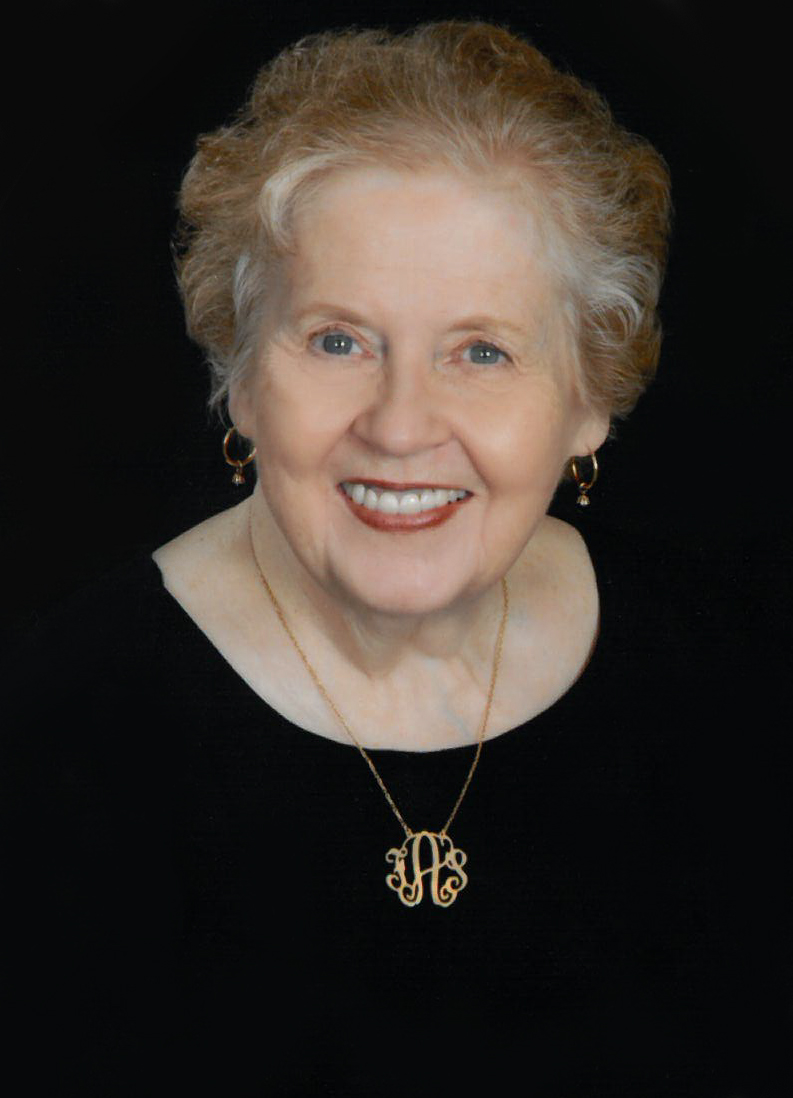 Frances Smith Armstrong, 70, of Alexandria, Virginia – beloved mother, grandmother, and educator - passed away peacefully in her home on the morning of July 24, 2017. Fran, daughter of Nelle and Dixon Smith, Jr., was born in Columbus, GA on June 13, 1947. She grew up in Richmond, Virginia, attended Thomas Jefferson High School, and graduated from Mary Washington College of the University of Virginia in 1969. After college, Fran served as an elementary school teacher in Fairfax County and Germany before having her daughter Brannan in 1976. Fran settled in Alexandria, Virginia in 1979, where she continued to teach in the Fairfax County Public School System. She taught at multiple elementary schools, spending 25 years at Hollin Meadows, retiring in 2010. In 1998, Fran earned her Masters of Arts in Teaching from George Mason University. After graduation, she hosted, instructed, and mentored interns from the University in the Professional Development Program as a Clinical Faculty Member. Fran's teaching accomplishments were recognized on multiple occasions by Fairfax County Public Schools. Her wonderful spirit, witty humor, intelligence, and gentle guidance as a teacher made her an endearing mentor to hundreds of students whose lives she touched.

Lovingly referred to as "Franma" by her grandchildren, great nieces, great nephews, and extended family, Fran found her deepest happiness in sharing cards and gifts with her family, spending time with her two granddaughters, and cheering on the Washington Redskins. Fran was a long-time member of Aldersgate United Methodist Church, where her remains will be interred at the Columbarium.

Fran was preceded in death by her parents, Nelle David Smith and Houston Dixon Smith, Jr., and sisters, Ellen Boyce Smith and Betsy Smith Edmunds. She is survived by her daughter, B. Brannan Armstrong Villee and husband Mark; two granddaughters, Virginia Jordan and Caroline Elizabeth Villee; her nephew, Cas Edmunds and his family; her niece, Emily Edmunds Roland and her family; great nieces, great nephews, and countless family members who were blessed to know and love her.

A celebration of Fran's life will take place on Saturday, August 12 at 10:00 a.m. at Aldersgate United Methodist Church (1301 Collingwood Road, Alexandria, Virginia). In lieu of flowers, memorial contributions may be made to Aldersgate United Methodist Church.

To Be Published in the Northern Virginia Newspapers the Weekend of July 29, 2017
---
James "Spoon" Denoon - Class of 1964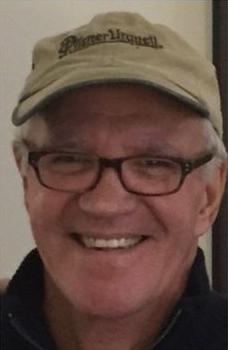 DENOON, James Johnson, passed away on June 30, 2017. Known as "Spoon" to his close friends and "Jim" to those he met in the tennis business, he was a well-known and well-loved tennis player, teaching professional, official and promoter of the game. He was predeceased by his parents, Rosa and Daniel Denoon; and his brother, Albert Denoon. He is survived by his wife, Delanie Watson; his sons, Samuel and Sydney Denoon; and his cousin, William S. Hopson IV. Jim was born on August 1, 1946, in Manhattan, New York. He moved to Richmond in the spring of 1954 at the age of seven. Jim was fond of the outdoors and took part in sports programs at Byrd Park, Humphrey-Calder and First Baptist Church. In 1959, he had a chance encounter with Sam Woods, the tennis coach at Thomas Jefferson High School. This encounter would come to affect the rest of Jim's life. After attending Virginia Episcopal School, Jim went on to graduate from Thomas Jefferson High School in 1964. Following high school graduation, he attended the University of South Carolina on a full-ride tennis scholarship. The South Carolina team had a win-loss record of 67-6, became undefeated ACC champions in 1968 and ranked #9 in the NCAA. After graduation from USC in 1968, Jim briefly attended law school before his love of tennis drew him away from the classroom and back outdoors. During his tennis career, Jim was the director of tennis at Coldstream Country Club in Irmo, South Carolina (1976-1984), Hope Valley Country Club in Durham, North Carolina (1984-1990) and finally at the Country Club of Petersburg in Virginia (1990-2005). Tennis events Jim was associated with included the Prep-League Championship, League of Independent Schools, Woodbury Forest Team Invitational, VISAA Male State Championship Divisions A and B and VHSL Girls Team and Individual Championship. Jim felt it was a great privilege to be associated with these fine schools. Jim's accomplishments in tennis were numerous and the ones listed here are just a few. He held state titles as a player in Virginia, North Carolina and South Carolina, sectional titles in the USTA Southern and Mid-Atlantic Sections and national titles as well. In addition, Jim received numerous awards for his service to the game of tennis. These included the UTSA Facilities Award, Virginia Tennis Association Tournament of the Year Award for the BB&T Invitational, UTSA Tournament Director of the Year Award - Virginia, CVITT Isie Oppleman Sportsmanship Award and an award from the American Cancer Society for fundraising on their behalf. Jim felt that his greatest accomplishment in life was meeting and marrying Delanie, his partner of 38 years and having two wonderful sons, Sam and Syd. As Jim got older, family meant everything to him. He had learned life's most important lesson; hold close the ones you love. A memorial service will be announced at a later date. In lieu of flowers, please donate to the American Cancer Society at https://www.cancer.org.

Published in Richmond Times-Dispatch

July 9, 2017
---
Margie Romm Cohen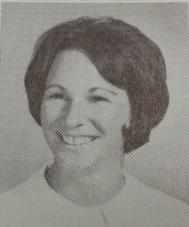 COHEN, Margie R., 69, of Richmond, passed away Friday, June 2, 2017. She is survived by her husband, Jim Cohen; son, Michael H. Cohen and his wife, Jane; two grandchildren, Ellie and Josie Cohen; sister, Elizabeth Kimmel and her husband, Ronald; brother, Alan Romm; and two nieces, Ann Kimmel and Deb Hooker and her husband, Mathew and their son, Henry; also Gavin Rogers, Michael's closest friend, who Margie loved as a son. A graduate of Thomas Jefferson High School and the University of Richmond, Margie taught in the Hampton, Va. and Henrico County School Systems. She was a lifetime member of Hadassah and had been an active member of the Sisterhood at B'nai Shalom. A graveside service will be held 11 a.m. Monday, June 5, 2017, in B'nai Shalom Cemetery at Greenwood Memorial Gardens. In lieu of flowers, contributions may be made to the Cullather Brain Tumor Quality of Life Center, 5875 Bremo Rd., MOB South, Suite 108, Richmond, Va. 23226.

Published in Richmond Times-Dispatch

June 4, 2017
---
Freida Phillips Woodson's Husband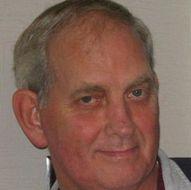 WOODSON, Linwood "Sonny," 69, passed away Sunday, May 28, 2017, in Richmond, Va. Sonny was born in Amelia, Va. to parents, Lloyd and Handy Woodson, who predeceased him. He is survived by his loving wife of 50 years, Freida; one daughter, Kris (Willy) Glidden; and three granddaughters, Katelynn Rogers, Victoria Rogers and Grace Glidden. Sonny served in the U.S. Navy during the Vietnam War and retired from Wyeth Pharmaceutical Co. Visitation for family and friends will be 2 to 4 and 6 to 8 p.m. Thursday, June 1, at Woody Funeral Home-Parham Chapel, 1771 N. Parham Road, Richmond, Va. 23229. His funeral service will be at 12 noon at the funeral home, followed by interment in Greenwood Memorial Gardens, Richmond. Online condolences received at woodyfuneralhomeparham.com.

Published in Richmond Times-Dispatch

May 31, 2017
---
---
For Older Obituaries, Click Here
*******************************
TJ Class of 1965 only
If you are not receiving emails from us from time-to-time [last one sent April 9, 2018], we probably do not have a valid email address for you. Please send us your new email address.

...be sure to include your name in 1965!
or
Classmate Information Update Form - click here
List of Classmates We Need to Locate - click here
---
---
201

7

We did it!...Again...

"Class of 65 turns 70" Event

(

August 23, 2017)

Four Tops and Temptations

at Innsbrook After Hours

Music, friends, food, and more (6:00-10:00 PM)

-----------------------------------------------------------------

Click here or on the image below to be redirected to:

Innsbrook After Hours Home Page

---
2015
We did it!


Read and/or listen to Ned Hood's toast to the Class of 1965 - click here

***Class Photo by Classmate John Henley***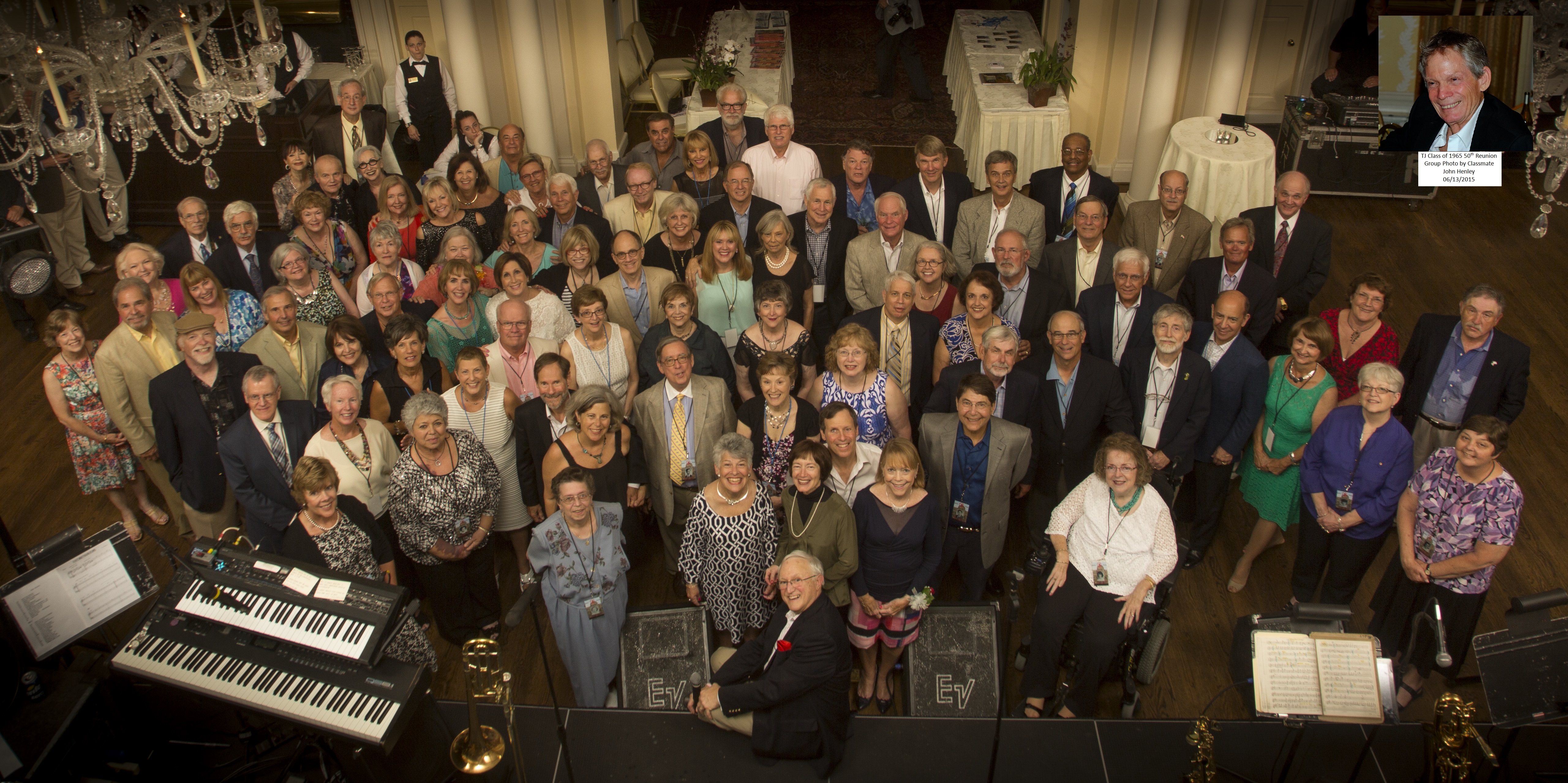 Click on picture "KEY" below to see names: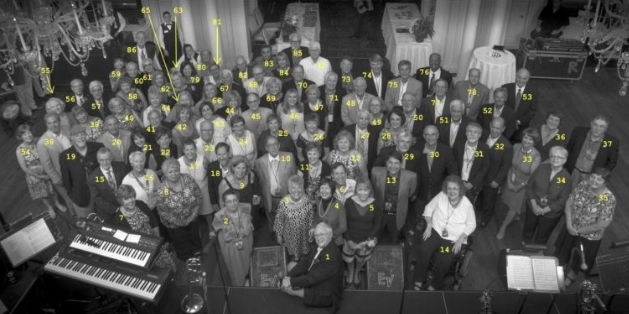 Click here for original reunion details
50th REUNION - JUNE 12 - 14, 2015
Original Invitation and RSVP - for PDF - Click here
---
201
2
"65 turns 65" Party
(Held June 30 and July 1, 2012)
Original Invitation <-- click here
Pictures from the party <--click here
(If you have more - send them to us)
---
2010
45th Reunion
(Held October 1st - 3rd, 2010)
Click here for Reunion details
Click here to see who attended
---
2007
"65 does 60" Birthday Party
(Held April 28, 2007)
Original Invitation <-- click here
Pictures from the party <--click here
(If you have more - send them to us)
---
2006
"SWEET MEMORIES" DISTRIBUTION PARTY- click here
(Held February 25, 2006)
---
2005
( Held October 28th, 29th, and 30th, 2005)
---
1985
---
REUNIONS
Thanks to our "historian" [Ned Hood] we have added many pictures from our 20th reunion (1985) and our 40th reunion (2005).
Check them out here:
(click on selection below)
---
---
Become a TJ Class of 1965 Benefactor - click here
View current list of Benefactors - click here
---
---
Upcoming Improvements in the works for TJ
More pictures of old marquee removal and installation of new marquee on August 5th - click here and go to bottom of page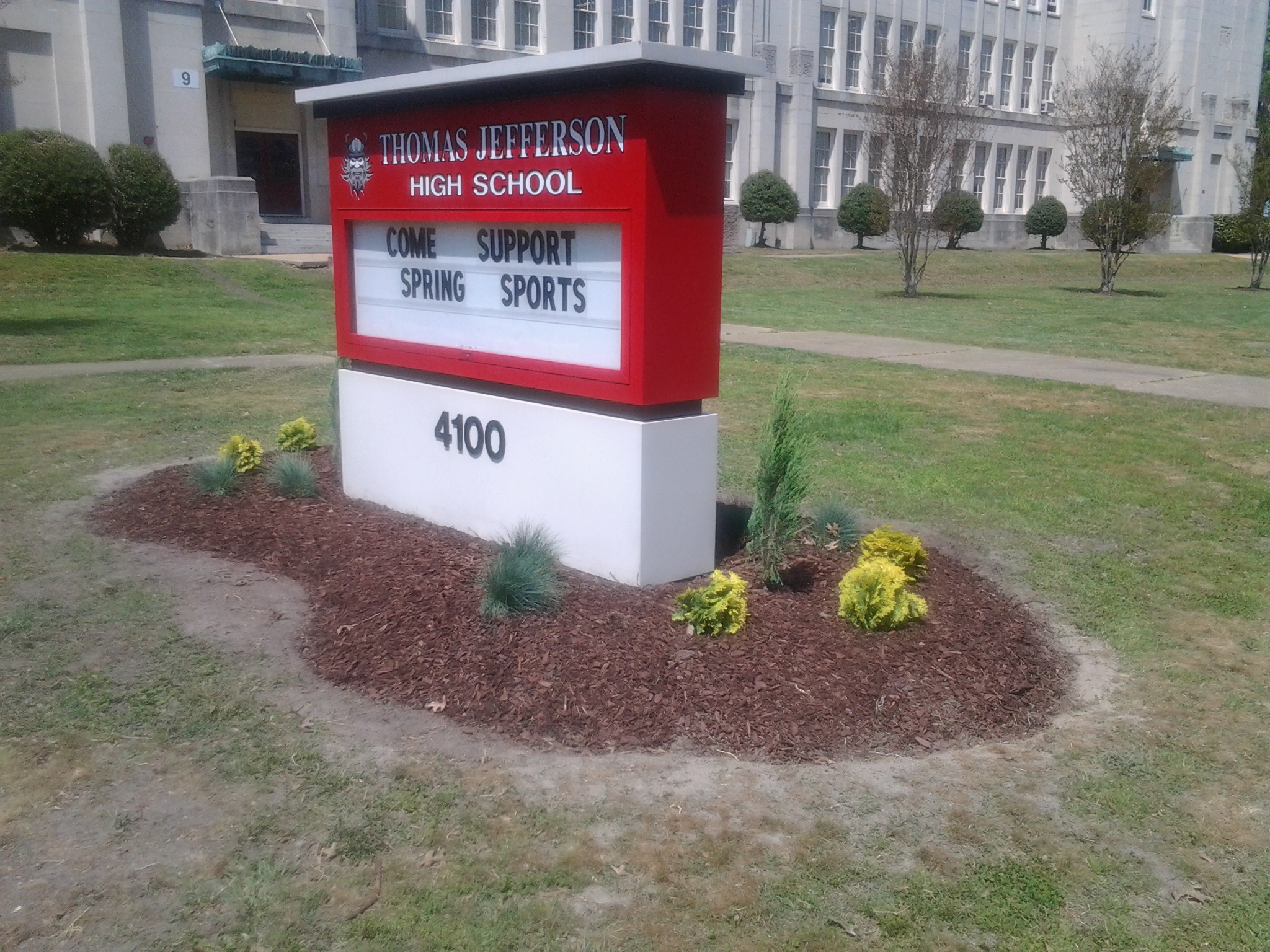 ...as a result of donations from the Classes of '58, '63, '71, and '72 through the Tee Jay Vikings Fund.
Click on the above links to learn more and view PDF versions of the proposals.
---
***Java may be needed to activate some of the buttons/bars***
You can download Java for free at http://www.java.com/en/download/
---
---
---
ARCHIVES
---
(Click the above link to view older articles not on Homepage)
---
Photos and Comments from Classmates - click here
(Last updated 07/14/2017)
---
TJ - Then and Now - click here
---
Memory Lane - Selected 1965 yearbook pictures - click here
---
"forty65" Archives - click here
---
---
Memorabilia Store - click here
---