TJ Class of 1965
- Richmond, Virginia -

Visit "Thomas Jefferson High School Richmond Va Class of 1965" on Facebook and LIKE us!

Thomas Jefferson High School webpage - click here
Other TJ classes' webpages - click here
Click here for the Tee Jay Vikings Fund website
The Tee Jay Vikings Fund is a charitable, non-profit 501(c)(3) organization EIN#(45-5164961) that focuses on philanthropic/financial support and interest in Thomas Jefferson High School scholastics, athletics, music, arts and science.
Click here for the TJ Cadet Corps Alumni Association website
---
ENTERING THE LANGUAGE SOUND LABORATORY: The Beat of the Street to the Rhythm of the Cosmos
ANDREW PHILLIPS HAYES, PERFORMANCE POET
Guest guitarist/Folk Singer Cary Jackson
Emilio's Tapas Bar
1847 W. Broad St., Richmond, Va.
December 20, 2015 Sunday 4pm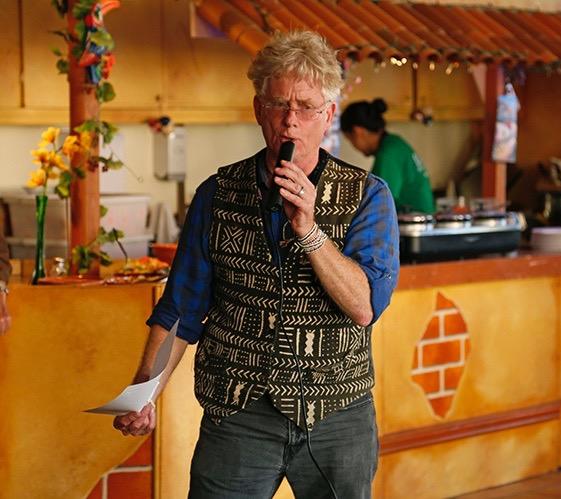 Beat poet coming home to Richmond

By ZACHARY REID
Richmond Times-Dispatch

A poet, author and performance artist who has worked in the San Francisco area for decades is making his return to his native Richmond this weekend.

Andrew P. Hayes, a 1965 graduate of Thomas Jefferson High School, will perform poetry and works from his in-progress autobiography beginning at 4 p.m. Sunday, Dec. 20, at Emilio's Tapas Bar (1847 W. Broad St.). He'll be joined on stage by high school classmate Cary Jackson, a guitar player and singer who's a regular in the Richmond folk scene.

"It'll be a chance for people to hear some very … experimental use of language," Hayes said.

He said he takes a jazz-style approach to poetry readings, akin to the Beat poets of the 1950s and '60s, though he wasn't sure if he'd have a band Sunday.

He said he was looking forward to coming home.

"Richmond has a pretty good poetry scene," he said. "I find that kind of energizing."
Click here to see some recent pictures of "spruce-ups" at TJ
---
Classmates, Lost but not forgotten - click here
---
Posted since our 40th reunion - click here
If provided, obituaries may be viewed by clicking on the above link.

It is with great sorrow to pass on to you the below obituary for Ernie Huband. Ernie was in Band Co 1951-1953, Captain in 53 and served on the Staff in 1954.
As president of the Thomas Jefferson Cadet Corps Alumni Band, Ernie was a driving force in seeing that the band met it's mission of perpetuating the memories of the Corps and the Band throughout the community. Through his leadership skills he was able to arrange for several good friends from the John Marshall Alumni Band along with other musicians to play with the band as it performed at many venues in the area. Most notably two benefit concerts, one for the Byrd Theater and the other for the Current TJHS Band, numerous class reunions, the VA Hospital, Sitter-Barfoot Veterans Care Center, Area Retirement Centers and Memorial Day Ceremonies at the Virginia War Memorial.
Ernie's exuberance of life and dedication to the band will be greatly missed but his memories will live on forever in all of out hearts.
I hope many of you will come out this Saturday, 12-19-15 at 11:00 AM to the below location to celebrate Ernie's remarkable life.
Bill Stratton
Band Co. 68-71
________________________________________
Earnest "Ernie" Austin Huband
(Died December 12, 2015)

Earnest Austin (Ernie) Huband peacefully entered heaven on December 12, 2015 in Myrtle Beach, South Carolina. Ernie is survived by his wife of 56 years, Maxine. He has two daughters, Ellen (Billy) Cavanaugh and Karen (Mark) Rawlyk. He has five grandchildren: Will, Chad and Daniel Cavanaugh, Michelle and Brandon Rawlyk. Ernie has five siblings: Eddie Huband (deceased), Billy Huband, Joyce Luck, Linda Huband and Donnie Huband.
Ernie was larger than life and lived his life to the fullest. He was a true leader, our voice of reason, our rock, our mentor, and so much more to all that knew him.
Ernie proudly served in the U.S. Navy. He held a degree in accounting and a MBA in finance/marketing from University of Richmond. He retired from Signet Bank in 1989. Ernie went on to teach at University of Richmond and VCU.
Ernie served as the National President of the Institute of Management Accountants from 1988-89.
Ernie was the president and a drummer for the Thomas Jefferson Cadet Corp Alumni Band.
Ernie loved life. He loved God, his family, the beach, playing golf, the Washington Redskins, the band, and his countless friends. He will be missed by all that knew him.
A Memorial Service will be held on Saturday December 19, 2015, 11:00am at the West Chapel Bennett Funeral Home,11020 West Broad Street, Glen Allen, VA 23060, visitation to follow. In lieu of flowers, please send donations in honor of Ernie to the Thomas Jefferson Cadet Corp Alumni Band c/o Nick Kalafatis, 5011 Country Way Court, Glen Allen,VA 23060.

Sandy Smuckler Short's Husband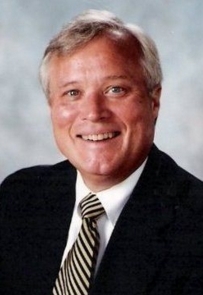 Robert Trent Short, 65, passed away peacefully on November 9, 2015, in Charlottesville, comforted by the presence of his wife and daughter.Bob was a proud Charlottesville native, a self-made man, an honest, true Virginia gentleman. He grew up a member of the Belmont Boys, played with the Lane High School Band, built his livelihood, his life and his family here. He gave back to the community, but never just to participate; he led, because he wanted to help and people wanted him to show the way.He was a confidant, a mentor, a fixer, a visionary. And above all, he was the personification of integrity. His word was his bond, and his handshake a contract.Bob built Short Insurance Associates, Ltd., and served on the Boards of the Seminole Trail Fire Department, the national CPCU society, the Royal Coachmen, and as a vestry member of Christ Episcopal Church, to name a few. He also served as a Board member and President for the Greencroft Club, the Redlands Club, the Young Men's Business Club, the Independent Insurance Agents of Virginia, the Charlottesville CPCU society, and, most recently, as President of the Thomas Jefferson Chapter of the Sons of the American Revolution.Bob is survived by his loving wife, soulmate and best friend of 41 years, Sandra Short, of Charlottesville. His legacy also includes his daughter, Melanie Gutierrez; son-in-law, Guillermo Gutierrez; and grandsons, Nicolas and Sebastian, all of Madrid, Spain. He is also survived by his brothers, Steve Johnson of Altavista, Virginia, and David Short of New Bedford, Massachusetts, and their families. He was the son of the late Scott Cameron Short and Rachel Toms Short. Bob will be missed by all of the lives he has touched.Visitation will take place on Friday, November 13, 2015, from 5 until 7 p.m. at Hill & Wood Funeral Home, followed by a memorial service at Christ Episcopal Church on Saturday, November 14, 2015, at 1 p.m.In lieu of the gift of flowers, please consider a donation in memory of Mr. Robert T. Short to the Surgical Innovation Fund at the UVA Division of Thoracic Cardiovascular Surgery at the UVA Health Foundation, P.O. Box 800773 Charlottesville, VA 22908.
---
Rita Waldman Bari Karp (posted here on 06-15-2015)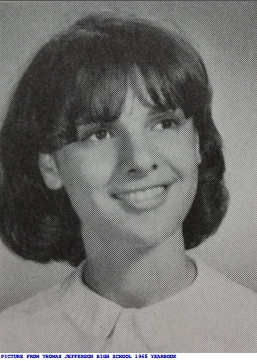 Rita [Waldman Bari Karp] of Boca Raton, FL, passed away on July 14, 2013. Survived by her devoted husband George, Ioving mother Blanche Waldman, sister to Edie Bergen, brother Bill Wolf, cherished son Adam(Deena)Bari daughters Tobi(Josh)Rifkin and Stephanie Bari adored grandchildren Gregory, Jonah, Elysa, Tamara, Andrew and Isaac caring stepdaughtersJennifer, Heather and Vanessa and step grandchildren Stella, Jeremy, Elizabeth, Conrad and Evan. Funeral service to be held today 12 noon LevittWeinstein Memorial Chapel 7500 N State Road 7 Coconut Creek, FL 954- 427-6500.
---
Richard "Dick" Landers (posted here on 03-22-2015)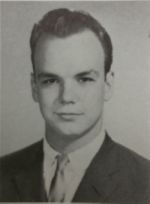 LANDERS, Richard "Dick," husband, lover, father, grandfather, and friend, returned to his God whom he loved so much and served so well, on October 1, 2011. All who met him found a truly loving, caring and generous man. Dick was a 3rd Degree Knight of Columbus, member of the Ancient Order of the Hibernians, a Policeman for Henrico County for 9 years, and later employed by J. M. Smith Corp. He was an active member of St. Benedict Catholic Church and had a deep devotion to Mary, the mother of Jesus, and made many Pilgrimages to Marian Shrines in the United States, Canada, Italy, Ireland, Portugal, Spain and Medjugorje, Yugoslavia. His smiles, jokes, and endearing personality will be greatly missed by all who knew him, especially his wife, Anne Marie; his daughters, Christine Kump and her husband, Kevin, and Elizabeth Landers; his grandchildren, Nicholas, Tanner, Savannah, and Reagan; and his sister Mary Taylor. He was preceded in death by his precious daughter, Darlene. Dick's family will receive friends from 6 to 8 p.m. Monday at Bliley's-Central Chapel, 3801 Augusta Ave., with the Rosary being prayed at 7 p.m. A Mass of Christian Burial will be celebrated 10 a.m. Tuesday at St. Benedict Catholic Church. Burial will follow in Mt. Calvary Cemetery. In lieu of flowers, memorial contributions may be made to Bon Secours' Richmond Healthcare Foundation (Hospice), 5875 Bremo Road, Suite 710, Richmond, Va. 23226 or to St. Benedict Church, 300 N. Sheppard St., Richmond, Va. 23221.
---
Mark Novick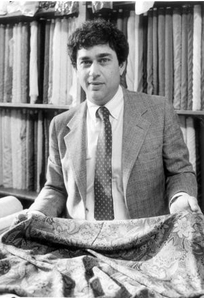 NOVICK, Mark Allen, of Richmond, passed away peacefully on Wednesday, November 5, 2014. He was preceded in death by his parents, Julius and Minnie Novick; brother, Dr. Maurice Novick; and an infant son. Mark was the owner of the Silk Trading Company in downtown Richmond since 1978, having taken over the business from his parents who opened the store in 1936. Known as the "Mayor of Grace Street," Mark was a member of Temple Beth-El and devoted his time and efforts for the betterment of both the Jewish community and downtown Richmond. He is survived by his wife, Karla; daughter, Amy; sister, Zelda Weiner (Gerald); nieces, nephews and cousins. A graveside ceremony will be held 11 a.m. Friday in Richmond Beth-El Cemetery at Forest Lawn on Alma Ave. Anyone wishing to process to the cemetery with the family, please meet at Bliley's-Central, 3801 Augusta Ave., 10 a.m. Friday. In lieu of flowers, donations may be made to the Diabetes Association, Temple Beth-El School or a charity of your choice.

Published in Richmond Times-Dispatch November 6, 2014
---
For Older Obituaries, Click Here
*******************************
TJ Class of 1965 only
If you are not receiving emails from us from time-to-time [last one sent November 13, 2015], we probably do not have a valid email address for you. Please send us your new email address.

...be sure to include your name in 1965!
or
Classmate Information Update Form - click here
List of Classmates We Need to Locate - click here
---
---
We did it!


Read and/or listen to Ned Hood's toast to the Class of 1965 - click here

***Class Photo by Classmate John Henley***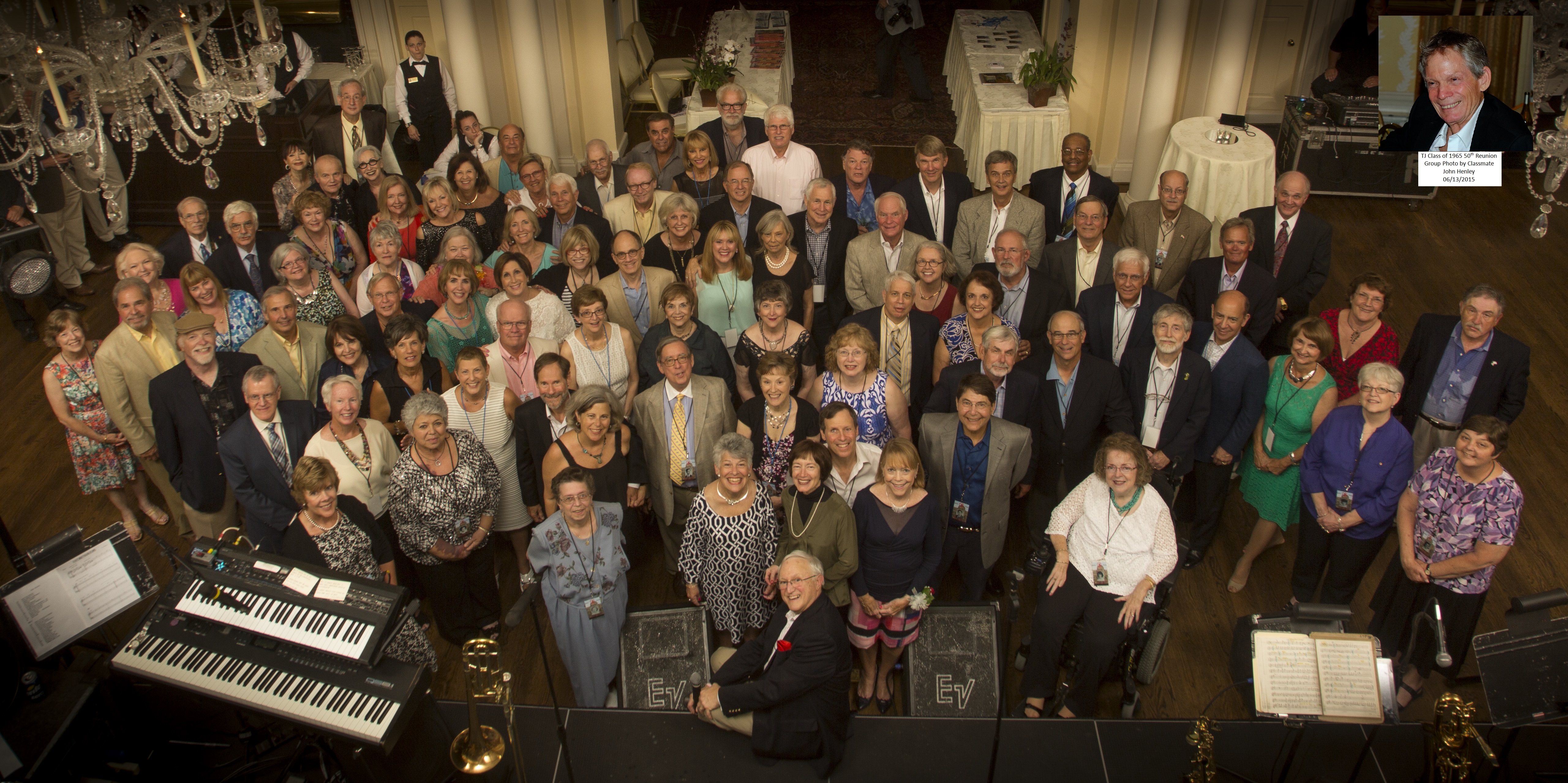 Click on picture "KEY" below to see names: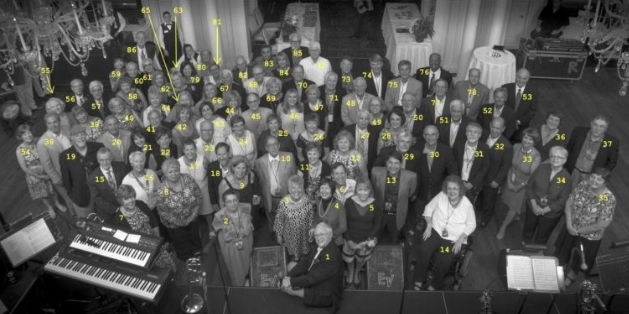 Click here for original reunion details
50th REUNION - JUNE 12 - 14, 2015
Original Invitation and RSVP - for PDF - Click here
---
Become a TJ Class of 1965 Benefactor - click here
View current list of Benefactors - click here
---
Upcoming Improvements in the works for TJ
More pictures of old marquee removal and installation of new marquee on August 5th - click here and go to bottom of page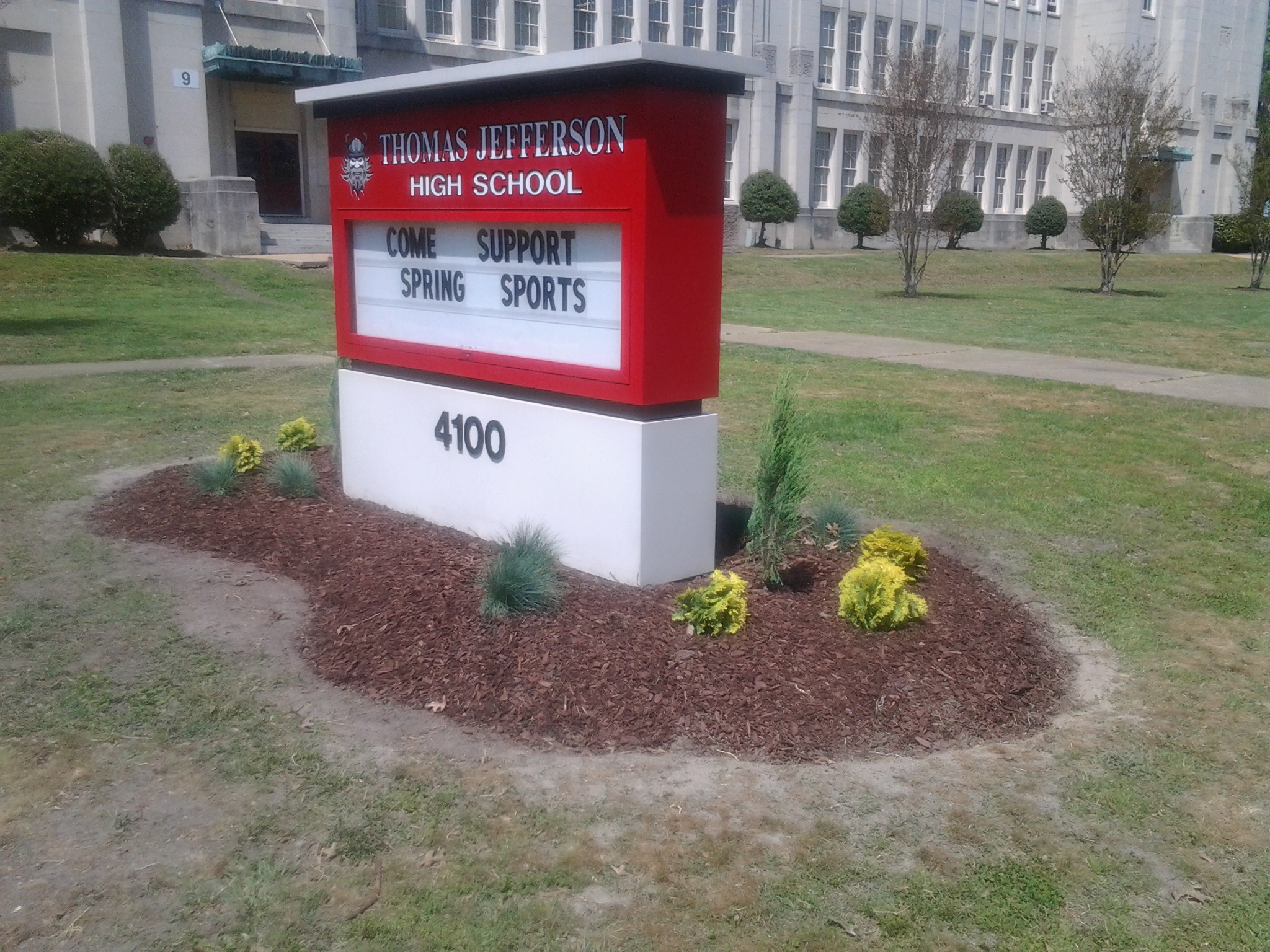 ...as a result of donations from the Classes of '58, '63, '71, and '72 through the Tee Jay Vikings Fund.
Click on the above links to learn more and view PDF versions of the proposals.
---
***Java may be needed to activate some of the buttons/bars***
You can download Java for free at http://www.java.com/en/download/
---
"65 turns 65" Party
(Held June 30 and July 1, 2012)
Original Invitation <-- click here
Pictures from the party <--click here
(If you have more - send them to us)
---
---
REUNIONS
Thanks to our "historian" [Ned Hood] we have added many pictures from our 20th reunion (1985) and our 40th reunion (2005).
Check them out here:
(click on selection below)
---
45th Reunion
(Held October 1st - 3rd, 2010)
Click here for Reunion details
Click here to see who attended
---
"65 does 60" Birthday Party
(Held April 28, 2007)
Original Invitation <-- click here
Pictures from the party <--click here
(If you have more - send them to us)
---
"SWEET MEMORIES" DISTRIBUTION PARTY- click here
(Held February 25, 2006)
---
( Held October 28th, 29th, and 30th, 2005)
---
---
---
ARCHIVES
---
(Click the above link to view older articles not on Homepage)
---
Photos and Comments from Classmates - click here
(Last updated 11/22/2010)
---
TJ - Then and Now - click here
---
Memory Lane - Selected 1965 yearbook pictures - click here
---
"forty65" Archives - click here
---
---
Memorabilia Store - click here
---