TJ Class of 1965
- Richmond, Virginia -

Visit "Thomas Jefferson High School Richmond Va Class of 1965" on Facebook and LIKE us!

Thomas Jefferson High School webpage - click here
Other TJ classes' webpages - click here
Click here for the Tee Jay Vikings Fund website
The Tee Jay Vikings Fund is a charitable, non-profit 501(c)(3) organization EIN#(45-5164961) that focuses on philanthropic/financial support and interest in Thomas Jefferson High School scholastics, athletics, music, arts and science.
Click here for the TJ Cadet Corps Alumni Association website
---
Classmates George Mende and Nancy Poegl Mende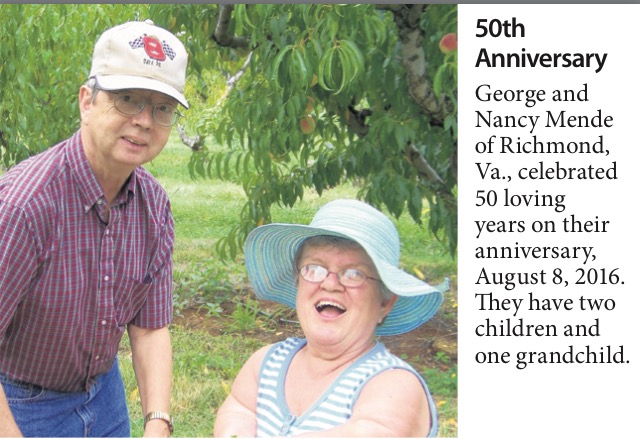 Click here to see some recent pictures of "spruce-ups" at TJ
---
Classmates, Lost but not forgotten - click here
---
Posted since our 40th reunion - click here
If provided, obituaries may be viewed by clicking on the above link.
Dave Crighton's Father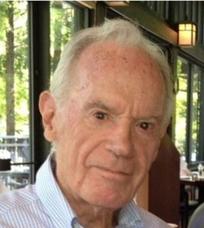 CRIGHTON, David H, 101, of Richmond, died peacefully on Thursday, January 5, 2017. He was preceded in death by his wife of 54 years, Helen Crighton and is survived by his children, Elizabeth Crighton and David Crighton. Funeral announcement will be made at a later date.

Published in Richmond Times-Dispatch

January 8, 2017
---
Trudy Reeson Martin's Mother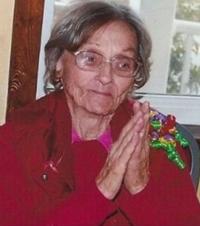 REESON, Laura Wrenn, a resident of Surry County, passed away peacefully surrounded by her family Sunday, November 27, 2016. The youngest of nine, she was the daughter of the late Lewellyn and Laura Wrenn; and the widow of Tim Reeson. Mrs. Reeson worked several jobs including being a "Rosie the Riveter" at the shipyard during World War II, a waitress at the Virginia Diner and a hostess at Brandon Plantation, but what brought her the greatest joy was her family and just being "mom", "gram" and "great-gram." She liked to play piano, which she did so by ear and watch the bluebirds that lived in the clothesline post in her back yard. Left to cherish her memory are her daughters, Trudy R. Martin and her husband, Allen of Powhatan and Deborah R. Milam and husband, Andrew of Avenue, Md.; grandchildren, Rebecca "Becky" Daniels, Carrie Gwaltney, Karen "K.P." Gobble and Eric E. Marr II; and great-grandchildren, Shannon Daniels, Fallon Daniels, Alayne Gwaltney, Megan Gobble and Brody Gobble. A funeral service will be held at 12 noon, Wednesday, November 30, 2016, at R.W. Baker & Co. Funeral Home and Crematory, Wakefield Chapel, with Mr. John Coker officiating. The family will receive friends from 11 a.m. to 12 noon, Wednesday, November 30, 2016, at the funeral home. Burial will follow at Union Christian Church Cemetery. The family would like to thank Donna and Jiggs Gordon and all the staff at "A Loving Heart" for all of the care and love they gave Mrs. Reeson while she was there. Memorial contributions may be made to the Claremont Volunteer Fire Department, P.O. Box 100, Claremont, Va. 23899, or to Surry Volunteer Rescue Squad, P.O. Box 188, Surry, Va. 23883. Condolences may be posted at rwbakerfh.com.

Published in Richmond Times-Dispatch

November 29, 2016
---
Steve Grossman's Mother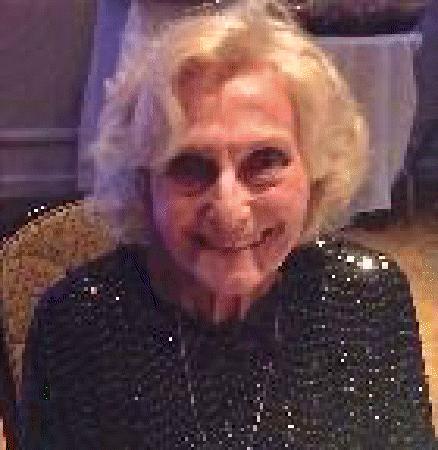 GROSSMAN, Sylvia Milkin, died on Thursday, August 11, 2016. Sylvia was the "THE Best" wife, mother, grandma, great-grandma and friend, adored by her family, friends and all who knew her. She is survived by her husband of almost 70 years, Frank "Chesty" Grossman; her children, Steve and Gail Grossman, Roxanne Grossman and Chris Wise, and Mark and Eileen Grossman; grandchildren, Sam and Jamie Rog Grossman, Pete and Mollie Powell Grossman, Jake Wise, David Wise, Joe Grossman and Michael Grossman; great-grandchildren, Anna Grossman and Leo Grossman; too many nieces, nephews and cousins to name; and granddogs, Dom and Pup Grossman. She also leaves behind another founding member of "The Group," her childhood best friend, Annie Cantor; and the Group Children, all who were her other family. Her parents, Meyer and Etta Milkin; sister, Rose Bass; brothers-in-law, Izzy Bass and Paul Cohen; brother, Irvin Milkin; and sister in-law, Lillian, predeceased her. Sylvia's first job was as a typist at Bellwood (Defense General Supply Center). She next worked as a short-order cook at Pike Grill, the "confectionary," she and Chesty owned from 1947 to 1953. She then was the receptionist, and with her brother, the heart and soul of Irvin's Beauty Salon, for more than 50 years. Everyone at Irvin's loved her and she loved them. Sylvia was kind, considerate, funny and smart. She also was a great dancer, mah jong player, artist and athlete who loved bowling, tennis and, of course, golf at Jefferson Lakeside CC. She also loved Tar Heel basketball and was a very proud Democrat. She was a lifelong member of Temple Beth El, its 1939 first confirmation class, and lifetime Hadassah member. Our family most sincerely thanks aides, Lily Abdalla, Irma Augustus, Brandy Kibamba, Catherine MacIntosh, Georgia MacIntosh, Ebika Odibo, Victoria Okurume, Elnora Pryor, Melody Turner; PT Mark Faulkner; and OT Maggie Hamilton for their skills and exceedingly kind, compassionate and professional care. A funeral service will be held 12 noon on Monday, August 15, at Bliley's-Central, 3801 Augusta Ave. Interment to follow at Workman's Circle Cemetery, Jennie Scher Rd. To honor Sylvia's memory, please consider charitable donations to Temple Beth-El of Richmond, www.bethelrichmond.org, the American Parkinson's Disease Association, www.apdaparkinson.org, the Michael J. Fox Foundation, www.michaeljfox.org, or to FeedMore, www.feedmore.org.

Published in Richmond Times-Dispatch

August 14, 2016
---
Larry Creeger's Wife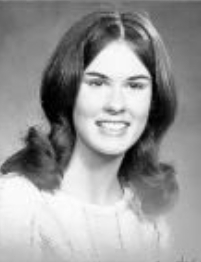 CREEGER, Carolyn Waters, went to be with the Lord Sunday, July 10, 2016. She will be remembered by her loved ones, son, Matthew Creeger; and her husband, Larry Creeger; and joins her mother and father, Virginia and Roy Waters; and brother, Wayne, at peace. She is also survived by her sister, Barbara Krewatch and her family. A celebration of Carolyn's life will be held 12 noon, Thursday, July 14, at Bliley's- Central, 3801 Augusta Ave. Carolyn loved animals and was an advocate for medical research for diabetes. In lieu of flowers, you may send donations to either the Richmond SPCA, 2519 Hermitage Road, Richmond, Va. 23220 or American Diabetes Association, P.O. Box 11454, Alexandria, Va. 22312.

Published in Richmond Times-Dispatch

July 12, 2016
---
Ronald Shaw's Mother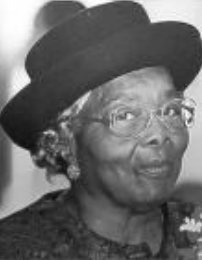 SHAW, Ann, wife of Nathaniel C. Shaw Sr., who preceded her in death, passed away peacefully April 20, 2016. She is survived by her stepson, Ronald Shaw; brothers, Floyd and Charles Folly; special nephew, Matthew Folly; and a host of nieces, nephews, and other family members. Her funeral will be on Saturday, April 30, at Providence Baptist Church in Ashland, Va. Viewing will be from 10 to 11 a.m., followed by her funeral service at 11 a.m. Interment will be in the Providence Baptist Church Cemetery.

Published in Richmond Times-Dispatch

April 27, 2016
---
Bob Grebasch's Mother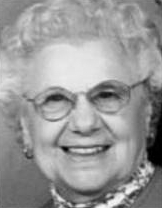 GREBASCH, Marian F., 94, of Mechanicsville, Va., passed away on Tuesday, March 8, 2016. She is survived by her son, Robert (Colleen); grandson, Justin; and daughter, Patricia. Marian was born in Chicago, Illinois, July 16, 1922. She resided in Chicago, married Alfred Grebasch in 1944 and moved to Virginia shortly thereafter. Marian was dedicated to and proud of being a loving wife and mother and keeper of the family. She was often referred to as "an angel on earth" because of her loving, patient and selfless attitude toward life and her friendly smile. She was also an active member of her church, the Gideons and every activity and interest of each family member. Visitation will be Friday, March 11, between 6 and 8 p.m., at the Mechanicsville Chapel of the Bennett Funeral Home, 8014 Lee-Davis Rd., where funeral services will be held Saturday, March 12, at 2 p.m. A small reception will follow at Covenant Woods, 7090 Covenant Woods Dr., Mechanicsville, Va. Burial will be private at a later date, where she will be buried next to her husband, Alfred. Memorial contributions can be made to the Gideons (www.Gideons.org) or an organization of your choice.

Published in Richmond Times-Dispatch March 11, 2016
---
Joan Stephens Ayers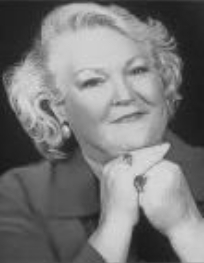 AYERS, Joan Stephens, 69, of Richmond, went to join her beloved parents, John Wesley Stephens Jr. and Goldie Craft Stephens in God's Kingdom Thursday, March 3, 2016. She is survived by her three children, William Longman, Stephanie Rentz (Robert) and Heather Ayers; three grandchildren, Katherine, Richard and Nikos. Mrs. Ayers retired from the State of Virginia with over 43 years of service. She was a lifelong member of First Baptist Church in Richmond. A memorial service will be held 4 p.m. Thursday, March 10, at the West Chapel of Bennett Funeral Home, 11020 W. Broad St., with the family to receive friends one hour prior to service.

Published in Richmond Times-Dispatch March 8, 2016
---
---
For Older Obituaries, Click Here
*******************************
TJ Class of 1965 only
If you are not receiving emails from us from time-to-time [last one sent January 11, 2017], we probably do not have a valid email address for you. Please send us your new email address.

...be sure to include your name in 1965!
or
Classmate Information Update Form - click here
List of Classmates We Need to Locate - click here
---
---
We did it!


Read and/or listen to Ned Hood's toast to the Class of 1965 - click here

***Class Photo by Classmate John Henley***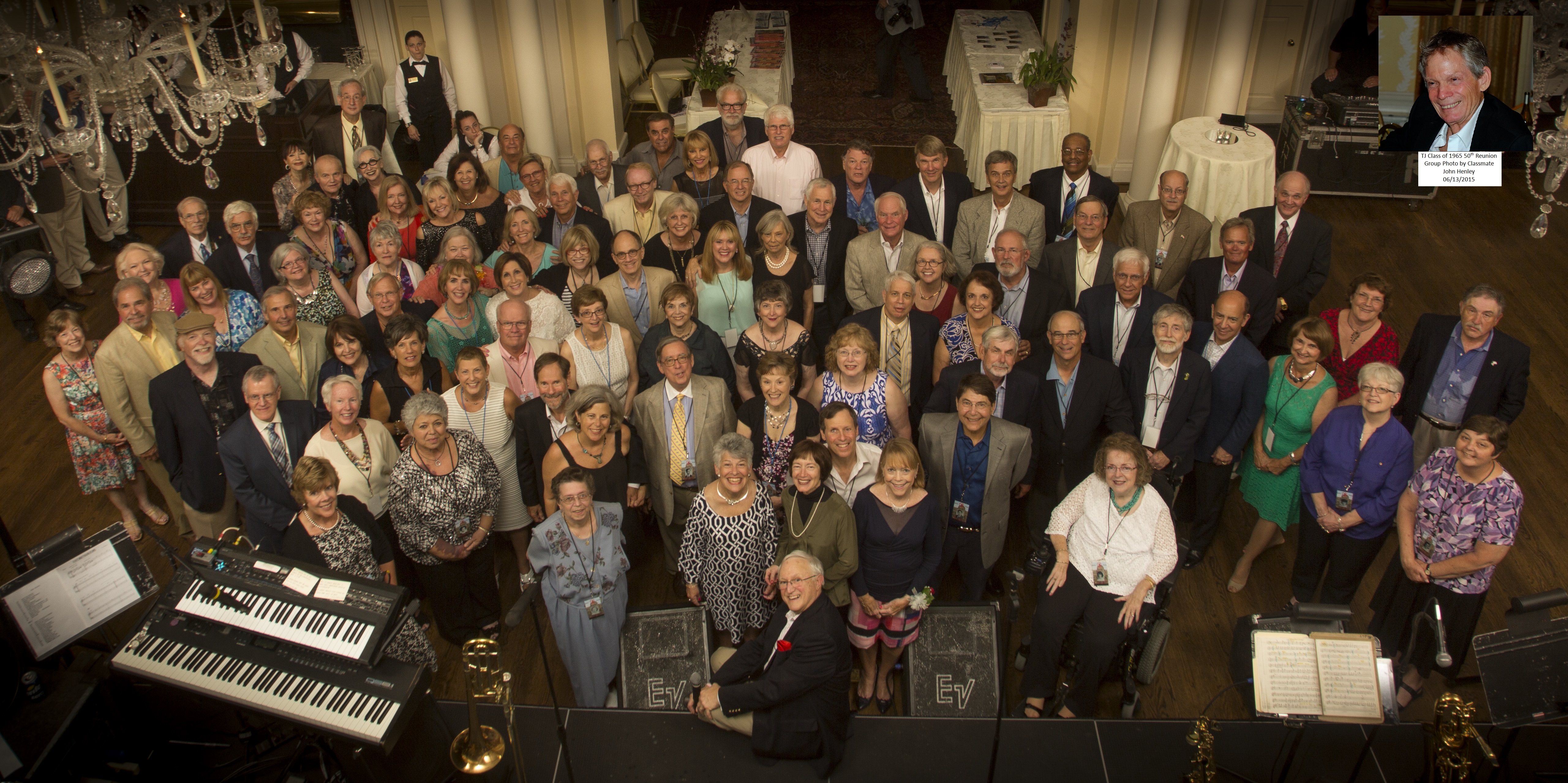 Click on picture "KEY" below to see names: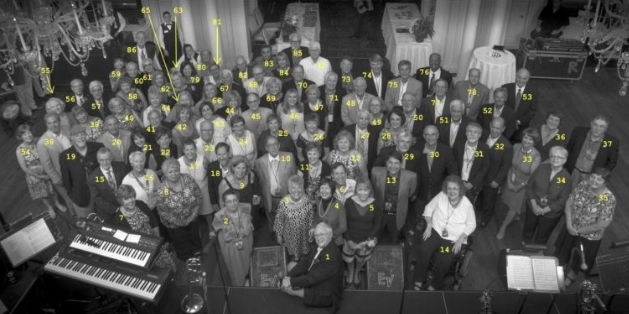 Click here for original reunion details
50th REUNION - JUNE 12 - 14, 2015
Original Invitation and RSVP - for PDF - Click here
---
Become a TJ Class of 1965 Benefactor - click here
View current list of Benefactors - click here
---
Upcoming Improvements in the works for TJ
More pictures of old marquee removal and installation of new marquee on August 5th - click here and go to bottom of page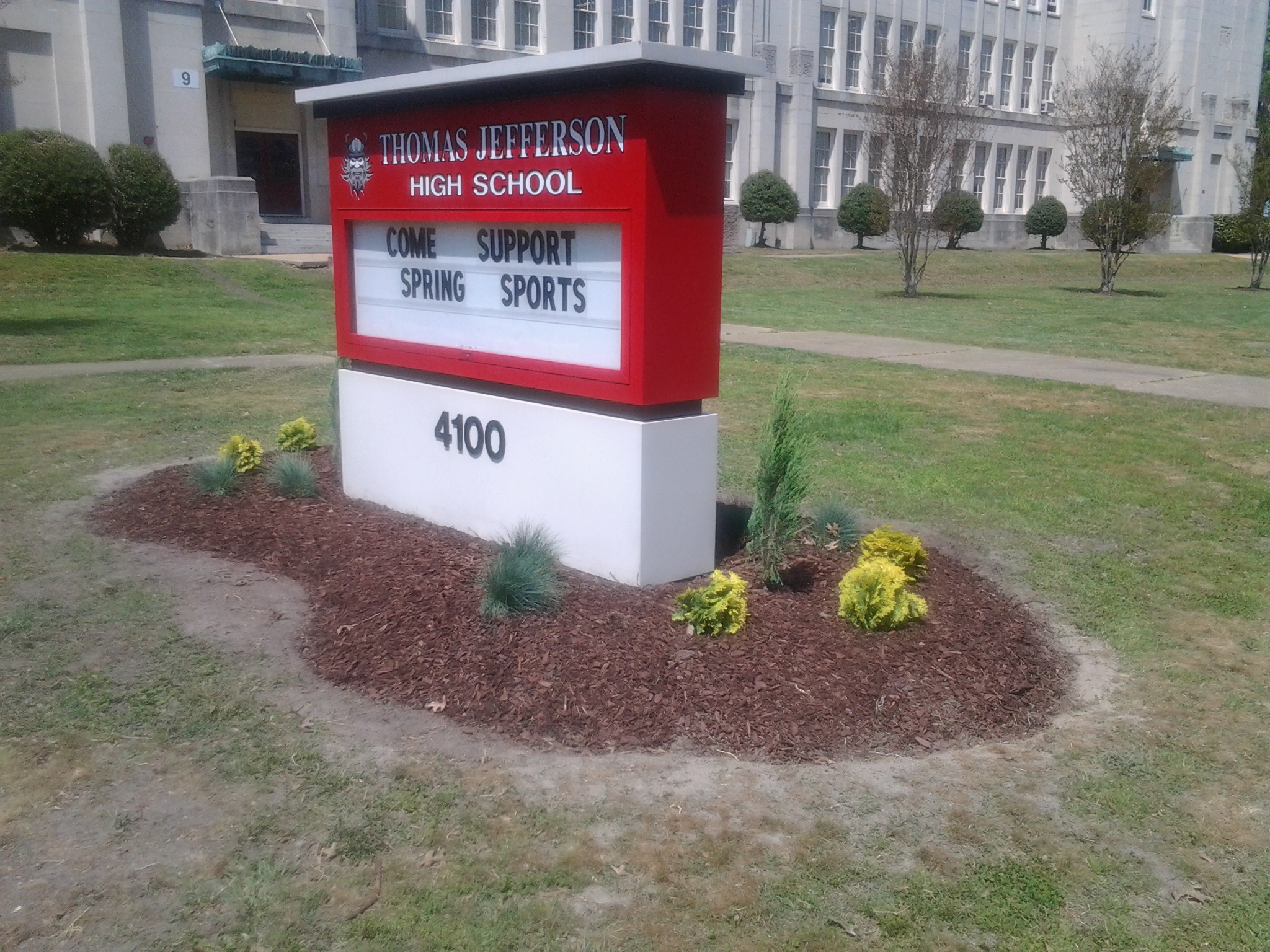 ...as a result of donations from the Classes of '58, '63, '71, and '72 through the Tee Jay Vikings Fund.
Click on the above links to learn more and view PDF versions of the proposals.
---
***Java may be needed to activate some of the buttons/bars***
You can download Java for free at http://www.java.com/en/download/
---
"65 turns 65" Party
(Held June 30 and July 1, 2012)
Original Invitation <-- click here
Pictures from the party <--click here
(If you have more - send them to us)
---
---
REUNIONS
Thanks to our "historian" [Ned Hood] we have added many pictures from our 20th reunion (1985) and our 40th reunion (2005).
Check them out here:
(click on selection below)
---
45th Reunion
(Held October 1st - 3rd, 2010)
Click here for Reunion details
Click here to see who attended
---
"65 does 60" Birthday Party
(Held April 28, 2007)
Original Invitation <-- click here
Pictures from the party <--click here
(If you have more - send them to us)
---
"SWEET MEMORIES" DISTRIBUTION PARTY- click here
(Held February 25, 2006)
---
( Held October 28th, 29th, and 30th, 2005)
---
---
---
ARCHIVES
---
(Click the above link to view older articles not on Homepage)
---
Photos and Comments from Classmates - click here
(Last updated 11/22/2010)
---
TJ - Then and Now - click here
---
Memory Lane - Selected 1965 yearbook pictures - click here
---
"forty65" Archives - click here
---
---
Memorabilia Store - click here
---