Click Here to Return to Home Page
---
Leadership Metro Richmond, a regional leadership development and service group, has announced its 2011-12 board of directors officers and members. All are graduates of LMR and started their terms July 1.

Neil Kessler, a partner with Troutman Sanders LLP and a member of the LMR Class of 1995, will serve as chairman of the board...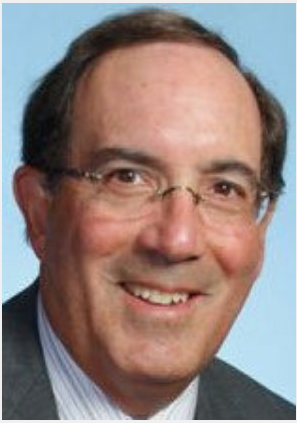 Richmond Times-Dispatch - 8/6/2011
"LMR announces new officers, members

Leadership Metro Richmond, a regional leadership development and service group, has announced its 2011-12 board of directors officers and members. All are graduates of LMR and started their terms July 1.

Neil Kessler, a partner with Troutman Sanders LLP and a member of the LMR Class of 1995, will serve as chairman of the board.
Scott Blackwell, director of human resources at Williams Mullen and a member of the Class of 2007, is chairman-elect and also will serve as chair of recruitment and selection.
Julie Joyce, vice president and human-resources director of InSource Solutions and a member of the Class of 2002, is immediate past board chair.
Stephanie White, vice president of talent and leadership development at MeadWestvaco and a member of the Class of 2009, will serve as secretary and governance chair.
Don Garber, chairman of the board of Kjellstrom & Lee Inc. and a member of the Class of 2000, will be treasurer and finance chair.
LMR's executive committee also includes Jill Hoover, Renee Johnson, Amy Nisenson and George Welch. New board members, who will serve three-year terms, are Tracy Applewhite, Charlie Donato, Rob Jones, Trina Lee, Randy Silber and Jim Watkins.

Since LMR was founded in 1980, more than 1,800 Richmond-area residents have graduated from the program. Participants attend classes to learn about regional issues and conduct community-service projects."

---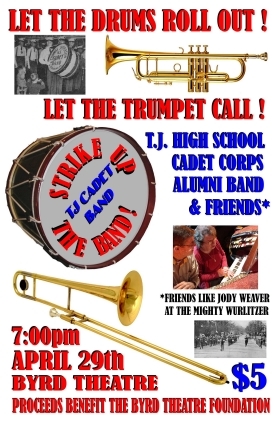 The Tee Jay Cadet Corps & Band existed from 1942 to 1971. For about 3 years, there has been a TJHSCC Alumni Band - playing at churches, nursing homes, retirement homes, class reunions, etc. There are musicians from each decade in the band - with five from the 1950s. Ernie Huband, Captain of the Band in 1953, is President of the Alumni Band.
On April 29th, the Alumni Band will be playing a concert at the Byrd Theater as a fund-raiser for the "Byrd Theater Foundation." The concert will begin @ 7:00 p.m. - with Jody Weaver - Yuhase playing the Byrd Organ during the program. (Almost everyone who lived in Richmond remembers her Dad, Eddie Weaver, who played at Lowe's, Miller & Rhoads Tea Room and the Byrd Theater - with Jody sometimes playing with him.)
While the price has not been confirmed, it is believed the tickets will be some[where] in the $5 - $10 range. Now, you've gotta admit - that's a bargain, Folks.
As Ernie wrote to his '53 Classmates - "Rest assured that you will hear us blast out Jeffersonian!"
We hope you will come - and bring someone with you - not only to support the Alumni Band, but to support the Byrd Theater Foundation.
---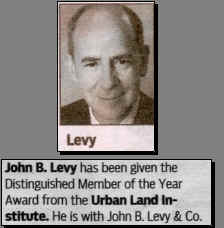 Richmond Times-Dispatch...12/13/2010
---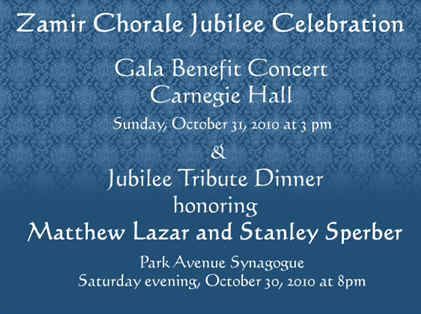 Your friends Cheryl Sporn Gross and hubby William K. Gross are singing in this once-in-a-lifetime event at Carnegie Hall on Sunday Oct. 31 at 3:00 pm! Call (212/677-4144) or email us through the TJ link above ASAP if you'd like tickets!!
HAPPY 50TH ANNIVERSARY TO THE ZAMIR CHORALE!!!!
---
Larry Creeger was the guest speaker on blog Talk Radio (www.blogtalkradio.com/keithbroaders) on Tuesday night March 23rd from 9pm till 10pm est. The subject was the launching and implementation of the National Constitution Plaque Initiative as well as it's important mission and dynamic way it reaches out to America's children.
Click here to listen to the mp3 recorded show
---
Round the World Trip Scheduled to start November 21st
Classmate, Marion Crawford, travels! - check out her blog here:
http://www.ramblinme.blogspot.com/
---
Jack Greer has completed a novel, Abraham's Bay & Other Stories. It is mostly set at sea or in a far-away ports in the Bahamas, the Dominican Republic, the Caribbean, Belize and the Yucatan. The stories are largely based on characters his wife and classmate, Bobbie Jean PACKER, and Jack met during some of their sailing adventures.
---
Steve Budnick's son, Scott, is the Executive Producer of the hit movie The Hangover. Steve and two friends went to the premiere in Los Angeles on June 2.
Check out the pictures - click here
---
Re: JACK GREER and his book, "Abraham's Bay & Other Stories"
I wanted to let you know that I'll be giving a reading at the University of Richmond at noon on October 16, 2009 (at the U of R bookstore). I would love to see all my TJ classmates that I missed at the reunion!...Cheers -- Jack
The MidWest Book Review called it "a fine collection of short fiction" and "a top pick for those seeking fiction with an oceanic focus."
The Montserrat Review said the "stories reflect the important insight that the dramas here are not so much Man vs. Nature, but man (or woman) in conflict with his or her own inner workings.... I highly recommend 'Abraham's Bay & Other Stories' for your summer reading list."
John Wennersten, author of "The Oyster Wars" and other books about the Chesapeake Bay region, said, "I would rate this as one of the best books of short stories that I have read in years."
A number of stories that appear in the book won awards from the Maryland State Arts Council for short fiction. (The book is from Dryad Press, and can be purchased online at Amazon, Borders, Barnes & Noble, etc.)
The characters in Jack Greer's Abraham's Bay & Other Stories have set sail for islands in the Atlantic and Caribbean — some are restless, some curious, others are unhappy, while others are in love with roaming. Inevitably, these small boat sailors haul their personal histories along, their hubris, their failures, and their frustrations. Some sail alone, others are looking to reunite, while others are parting for good. Rather than record-breaking feats of circumnavigation, the stories of Abraham's Bay dramatize ordinary struggles with self and sea, where the protagonists often seem to exist at the edges of the larger world.

In "Starting from Beaufort" a young couple is roiled with tensions as they ready themselves and their sailboat for their first venture into the Atlantic. In the title story, "Abraham's Bay," cardiologist Dan Bernstein, sailing among the islands by himself, is stranded one night and confronted by a menacing islander who forces him to defend his life choices. In "Souvenir's Last Passage," Nan Gray, in her sixties, faces a hostile boarding in the dead of night, and the nagging certainty that her husband is beginning to lose his memory and his mind.
Read "Souvenir's Last Passage."

Nearly all storytelling is about people setting out on journeys and encountering conflicts along the way — the compelling storyteller gives us insights into their character and brings us into their conflicts and struggles to resolve them. Jack Greer is a compelling storyteller — his lean narrative style is graceful and exact, anchored in a sailor's competence that is always attentive to the sea and its beauty but also alert to its dangers

Jack Greer has spent most of his life on or around the Chesapeake Bay, having worked as a boat builder and, in his younger years, as a sailing instructor. He and his wife, Bobbie, live on the shores of the Chesapeake Bay in Edgewater, Maryland. They sailed their 31-foot Vindo sloop as far north as Newport and Block Island and as far south as the Dominican Republic. A poet and fiction writer, Greer has won two Individual Artist Awards from the Maryland State Arts Council, while another story won the annual Baltimore Artscape competition. He is a senior writer on marine science and policy for the University of Maryland Sea Grant College; for this work, he has been awarded two citations from the Governor of Maryland and a President's award from the University of Maryland Center for Environmental Science. Among his literary publications are America and Other Poems (Dryad Press).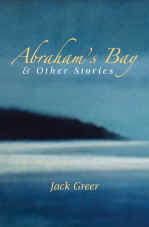 ---
Re:
SUZANNE SMALL WOLSTENHOLME (also see May 29, 2006 news article at bottom of this page)
Palin stops briefly at Ashland caterer
She and her husband talk business with owners of Homemades by Suzanne
Tuesday, Oct 28, 2008 - 12:09 AM
TIMES-DISPATCH STAFF WRITER
The women in the Kappa Alpha Theta sorority at Randolph-Macon College arrived early yesterday to get a glance at Sarah Palin, the Republican vice-presidential nominee, as she made a quick visit to Ashland.
"We've never had a chance to see a candidate before," said sorority sister and College Republican Bethany Floyd of Belle Haven in Accomack County. "It's awesome."
Continuing a campaign theme emphasizing low taxes and entrepreneurship, Palin made a 30-minute stop at Suzanne the Sandwich-Maker's shop, better known as Homemades by Suzanne, on Railroad Street in downtown Ashland. Palin's caravan was en route from Fredericksburg to Salem.
As a rain-soaked crowd of about 500 people waited across the railroad tracks outside, Suzanne Wolstenholme and her two partners in the gourmet deli and pastry business, Sheila Clarke and Kimberly Mills, sat around a table with Palin and her husband, Todd, and talked business.
"This country has had hard times before and grown and prospered," Palin said. "We cannot rely on government taking money from you."
Since a chance encounter by Democratic presidential candidate Barack Obama with a Toledo, Ohio, man who has become known as "Joe the Plumber," the campaign of GOP presidential nominee John McCain and Palin has been attacking Obama as a would-be socialist who wants to redistribute wealth.
The Republicans have been attacking an Obama plan to raise the tax on individuals and businesses that make more than $250,000 a year. This would stifle economic growth, they say.
Wolstenholme said her business, which is well-known in the Richmond area for its gourmet-style foods, does not make $250,000.
She described Palin as "a very caring, very smart woman. She spent a lot of time listening to us."
Wolstenholme said the business has held up well, despite the economic downturn.
"We have made some adjustments," she said, adding: "People can always afford a chicken-salad sandwich."
Palin emerged from the shop holding aloft a Randolph-Macon sweat shirt, a gift from someone inside.
An aide emerged with another prized possession -- a platter of sandwiches, cheese balls and other fixings for the riders of Palin's bus, labeled the "Straight Talk Express."
Contact Tyler Whitley at (804) 649-6780 or twhitley@timesdispatch.com.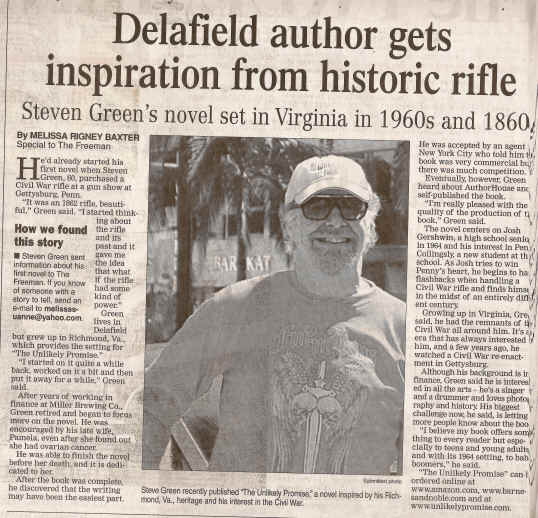 ---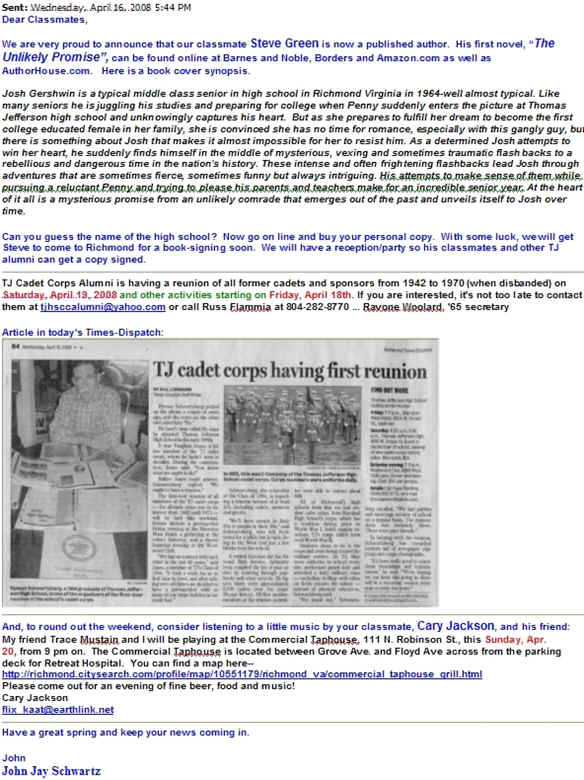 ---
Holocaust survivor Esther Kutner dies
Richmond resident had been held at Auschwitz; she later escaped Nazis
RTD - Saturday, Dec 29, 2007 - 12:09 AM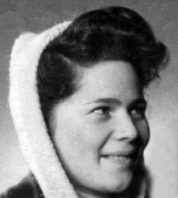 Esther Kutner
By ELLEN ROBERTSON
TIMES-DISPATCH STAFF WRITER
Esther Talkowska Kutner was a 12-year-old Jewish girl when the tanks of Nazi Germany rumbled into her hometown of Brezny, Poland, in September 1939.
She found their presence, which shook the walls of her home, exciting.
She little realized the soldiers they transported would dismantle her world.
Uncertainty replaced the security of home as the Nazis crowded Esther, her widowed mother, brothers Lemel and Nisan and sister Rivka with other Jews into a ghetto surrounded by fences and guards.
After German soldiers cut off her beautiful long braids for amusement, her mind railed that she had suffered the worst thing that could happen to her
She was terribly wrong.
In 1941, the Nazis uprooted her family to a ghetto in Lodz, Poland. There, the Nazis demanded custody of the youngest Jewish children, saying they would be sent to a children's camp and treated well.
She equipped her 6-year-old brother Nisan with a little knapsack, made him promise to write each week and delivered him to the Germans. She learned after World War II that he was immediately gassed to death.
When her camp closed in 1944, she and her family were herded into cattle cars, where they traveled starved and dehydrated.
At their destination, "I saw strange buildings at the end of the world," she told journalism professor William Ruehlmann in the 1970s. As he related their conversation during a speech Dec. 9, he quoted her saying, "I thought to myself, 'Dear God. Is this where we're going?' It looked like hell."
It was Auschwitz, where Dr. Josef Mengele, the Nazi physician who would personally select 400,000 people to die, awaited them on the platform.
"With a twist of his thumb, I was pointed in this direction and the rest of my family was pointed in that direction. I never saw my family again," she told Ruehlmann.
She became one of "Mengele's children," young human guinea pigs who suffered unspeakable medical atrocities as the doctor experimented to develop a pure Aryan race.
She suffered interminable roll calls where Nazis counted heads, recalling especially a pre-dawn call-out where her bare feet began to freeze on the ice and snow-blanketed ground. She balanced on her right leg and lifted her left foot to protect it. Her right leg froze up to the hip and turned black. The flesh split open, exposing green, infected bone.
The right leg healed shorter than the left. Pain in both legs troubled her the rest of her life.
She also bore a deep scar where her flesh opened from malnutrition.
A year later, with the war's end near and the Allies closing in on the German camps, the Nazis set the Auschwitz inmates on a death march by night to Germany to eliminate witnesses to their atrocities. "If you couldn't walk, they would kill you," she recalled.
She was having trouble walking. Rather than suffer death by a Nazi bullet, "she decided she wanted to die on her own terms," said her daughter, Fay Kessler of Henrico County.
One night, she led a four-woman escape into the woods during a snowstorm. They ran and hid for days.
American soldiers found her on a road in Germany, looking like a little skeleton, Ruehlmann related.
She recuperated in an American military hospital, where doctors saved her frozen left leg from amputation.
In 1946, Esther married fellow Holocaust survivor Leo Mayer Kutner, whom she met in a displaced persons camp in Germany. They immigrated to Richmond in 1949 with their young son Benjamin, now of Glen Allen. Two more children, son Lee Kutner of Henrico and her daughter Fay followed, as did four granddaughters.
She lost a granddaughter to cancer in 1995. Her husband died in 2002.
Though the Holocaust robbed her of much that was dear, its horrors failed to dislodge "her firm belief in the goodness of humanity," Kessler said.
For two decades she would not talk about her experiences. "She wanted to protect us. Not only didn't she want us to feel her pain, she didn't want to raise us to hate," Kessler said.
Then she opened up, bearing her witness to hundreds of military, college, civic, church and school groups. She championed Holocaust education.
She devoted energy to politics, PTA boards and Jewish groups. She volunteered at hospitals and preschools. She cooked and did laundry for sick neighbors.
The pain of her early life never abated. "I have not a single picture of my family," Esther told Reuhlmann. "Good Lord, what wouldn't I have given for just one.
"When my oldest son got married, I did not know what was making me cry. I was weeping uncontrollably, and I was thinking: Mom is not here. This is the legacy of war." She suffered nightmares all her life -- until dementia set in two years ago. "My oldest daughter told me, 'If anyone on earth deserves to lose her memory, it's Nana,'" Kessler said. "'By losing her memories she can have peace and not be tortured by the memory of the past.'"
Esther Talkowska Kutner died on Sunday, her 81st birthday. She was buried in the Beth El section of Forest Lawn Cemetery.
"She was always so grateful for the opportunities this country afforded her," Kessler said. "She would never say anything directly negative about the United States. It meant too much to her. 'Appreciate what you've got,' she'd tell us. 'You never know when it will change.'"
At Jewish holidays, when they cooked the special foods, "my mother and father would reflect on the times when they had nothing but a potato skin to sustain them." Kessler said. "They would look at us three children and say, 'You have to understand how much we appreciate this.' They were so grateful to have raised us in this country."

Contact Ellen Robertson at (804) 649-6115 or erobertson@timesdispatch.com.
---
Not Exactly our Class, but still TJ:
Class of '38 gets jump on reunion
Friday, Nov 16, 2007 - 12:08 AM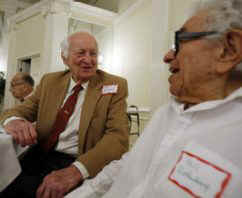 Bill Bingham (left), Class of '38, chatted with Bill Rotherberg, Class of '34.
Photo By: BOB BROWN
By PENELOPE M. CARRINGTON
TIMES-DISPATCH STAFF WRITER
Bill Bingham remembers the first time Thomas Jefferson High School's football team beat rival John Marshall.
It was 1937. Bingham's senior year. His job was to sit on the end of the bench and guard the water buckets during the game, but the win put him in the mix.
"A group of TJ students took the goal posts out of . . . the stadium and took them all the way down and set them up in the front yard of the old John Marshall High School," he said. "A whole bunch of us marched down there and had a big rally. It was a big, big day."
That palpable sense of school spirit permeated the din of lively -- and often spicy -- conversation inside the Westwood Racquet Club's ballroom yesterday. The gathering of about 40 members of the class that once numbered close to 250 marked the 69½-year reunion for TJ's Class of 1938.
Franklin D. Roosevelt was president then. The Glenn Miller Orchestra had students' toes tapping. Future President Ronald Reagan was a young actor starring in "Brother Rat," a flick about three buddies at Virginia Military Institute.
Bingham said that years later, Uncle Sam had his hand on his shoulder and those of other young men called to the Pacific to fight in World War II.
These old times and ones since resonated among attendees such as Helen Dulce.
"As you get older, you lose a lot of people and it's nice to be able to talk with people your age," she said.
Mariam Padgett, who graduated from TJ in 1940 but married a 1938 grad, agreed.
"It's the love of our school and our love of one another -- the camaraderie. It's fun to remember and we're sorry we're as old as we are," Padgett said with a laugh. "We'd like to do what we used to do, but we can't."
Showing off a naughty sense of humor wasn't on that list.
"I never tell anyone my age, except you all because you know my age," said Dina Boettcher, a professional counselor, as she stood to update the laughing group. "I have a daughter who is going to be 60, and I told her she must be illegitimate because I'm only 39."
Boettcher, also a sex therapist, said she decided to retire when people were looking at her and saying, "What does that gray-haired lady know about sex?"
Others spoke of relatives serving in Iraq and asked for prayers for their continued safety and return. The request brought a round of applause followed by class president Aylett "Skee" Goode's closing remarks.
"Thank God for the fellowship of friends, and thank God for our longevity," he said.
Then he called on Paul Simpson to lead the TJ football fight song.
Contact Penelope M. Carrington at (804) 649-6027 or pcarrington@timesdispatch.com.
---
Progress is measured one step at a time
Paralyzed a year ago, ex-football player marks return of some functions
Monday, Jul 23, 2007 -
By BRANDON SHULLEETA
TIMES-DISPATCH STAFF WRITER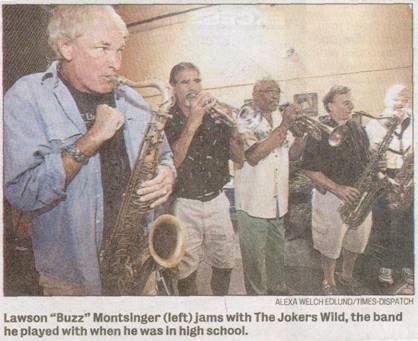 April 30, 2006 , was just another day for Lawson "Buzz" Montsinger -- until he tripped on a rug, lost his balance and landed awkwardly on his chin.
The fall left him paralyzed from his neck down.
He had no medical insurance.
After the accident, he was just "a talking head" with no body movement, daughter Shannon Montsinger said at a gathering yesterday in Richmond, where family and friends made donations to help cover his medical expenses.
More than a year of treatment and therapy has yielded progress.
Montsinger, 59, can walk on his own again, though it is a struggle. Standing and sitting are visible challenges. He credits his progress so far to determination, lots of praying, and loved ones who drove him to his feet and gave him a new perspective on life.
The outlook had been grim after the fall. He said doctors at VCU Medical Center told him there was a good chance that he would have little, if any, movement for the rest of his life.
After spinal surgery, he was released from the hospital in July 2006, and he called on his first of three ex-wives to take care of him and help him walk again.
He had been divorced from Beverly [Glaspie] Montsinger -- who never changed her last name -- for 25 years, but she agreed to help. The two had an 11-year marriage in their 20s and early 30s and stayed friends after divorcing.
"She saved my life," Buzz Montsinger said. He said he'd still be "staring at the ceiling" if it weren't for her and their daughter, Shannon Montsinger, who is a Richmond-area entertainment consultant.
Other friends and loved ones offered to help, too, Montsinger said. At a party last year, more than 500 friends and family members gathered to assist with his medical expenses.
Yesterday, friends gathered again to raise money and show their support, at Plant Zero in Richmond . Area businesses and entertainers chipped in, including Big Daddy's BBQ, D.J. Jeffrey "Smitty" Smith, White House Catering and the Diamond Dolls dance group.
For the first time in about 40 years, Buzz Montsinger joined some members of The Joker's Wild, the band he had played with when the members were at J.R. Tucker High School .
Montsinger played the saxophone -- a passion he had wondered if he would ever be able to enjoy again.
In the 1960s he was a 6-4, 215-pound defensive end for the University of Richmond football team. He was a co-captain his senior year. He had a brief stint with the Dallas Cowboys out of college.
After football, he played the saxophone for a living, he said, and performed on 20 albums.
Now his goal is to recover well enough to take care of himself -- and be able to play the saxophone.
Eventually, he said, he hopes to visit young hospital patients to tell them to never give up on life and to continue fighting their injuries.
"It's given me a good reason to give back," Montsinger said.
He said the injury has led him to better appreciate the most precious things in life. Family and friends agreed that what was first seen as a tragedy has brought them closer together.
Asked about the gathering for her father, Shannon Montsinger took a reporter's notebook and wrote her answer: "Give love to everybody -- your family, your friends. The love you give heals people."
Contact Brandon Shulleeta at (804) 649-6452 or bshulleeta@timesdispatch.com.
---
Richmond Times-Dispatch March 26, 2007
Latino Focus
Modeling agency recruits local talent to fill a void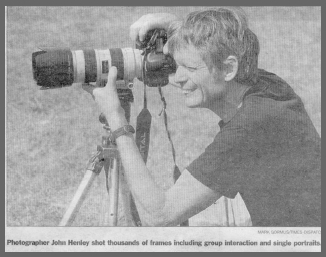 BY JUAN ANTONIO LIZAMA

TIMES-DISPATCH STAFF WRITER

Mar 26, 2007
| | |
| --- | --- |
| | |
Ben Alonso met Natalia Rivera and her 7-year-old daughter on a sunny afternoon earlier this month at the Lewis Ginter Botanical Garden.
Five minutes later, the strangers were sitting on the green grass in an open field, laughing, cuddling, reading and having a picnic as a happy family.
The three natives of Colombia were part of a group of Latino models posing for photographer John Henley, who was shooting thousands of frames, freezing the happy expressions, family walks, group interactions and single portraits.
The photo shoot in Henrico County was the first of at least three planned by Modelogic Wilhelmina, a modeling agency in Richmond.
The 30 models were selected from an initial Latino casting recently for a follow-up photo shoot to create a division of local Hispanic talent to meet the increasing demand from busi nesses and advertising and production companies, said President Stacie Vanchieri.
Modelogic Wilhelmina focuses on commercial modeling.
The agency's clients range from Jeep and Chrysler to TV and movie productions to retailers such as Kmart, Circuit City and S&K Menswear.
Vanchieri said she will upload the photo images on a new Hispanic models Web site for clients and potential clients to see.
"We just have noticed this trend that our clients are requiring more and more Hispanic talent every year," she said. "No local agency is focusing on Latino talent, so I thought it might be a good idea to open a division of Hispanic/Latino models to the market."
For Jackie Bird, chair-elect of the board of directors of the McLean-based Association of Hispanic Advertising Agencies, the increased demand for Latino models reflects the growing advertising market nationwide to that community.
That means reaching more than 42 million potential Hispanic customers, the largest and fastest-growing minority in the country with a buying power expected to hit nearly $900 billion this year.
Wanting a piece of the big pie, businesses are making sure they are visible in that market. The Hispanic advertising industry is outpacing all other sectors of advertising, said Bird, who is the president and chief executive officer of the marketing company Winglatino.
"In the last four years, the Hispanic advertising industry has tripled from 1.1 billion to 4 billion," she said from her office in New York. "If you are targeting the Latino market, you want to represent the Latino community in the advertising."
For 14 years, Modelogic Wilhelmina has been doing work in print, TV, broadcasting and industry training videos. About two years ago, Vanchieri said, she began noticing businesses demanding more Hispanic models.
Until now, when asked for Latino or Asian models, she had to bring in talent from places such as New York or the West Coast, she said.
"I don't necessarily want to do that anymore. I want to use local talent," she said.
Realizing that the population in Richmond has become more diverse over the years, the agency did a couple of casting calls for Hispanic and Asian models at the office, but no one showed up.
For the last Latino casting earlier this month, the agency and photographer Ariel Skelley, from Ariel Skelley Photography, worked with Leo Caldas, a self-employed graphic designer from the Dominican Republic, to get the word out.
Caldas, who lives in Richmond, spread the word through e-mail, friends and organizations and suggested that the casting be held in the community because it would be harder to bring potential models to the agency's office in Church Hill.
To Vanchieri's surprise, scores of families and some grandparents from a host of Latin American countries and with many levels of acculturation in the U.S came to Bodega Latina at 6003 W. Broad St. Modelogic will be recruiting more models at the Virginia Hispanic Chamber of Commerce's Feria de Oportunidad (Opportunity Fair) July 21 at Cloverleaf Mall.
"To have 80 to 90 people in a casting is wonderful," Vanchieri said.
She said she was looking for regular, next-door kind of people.
"We are looking for people with good skin, good teeth . . . a friendly smile and a friendly face," she said. "We are not looking for high cheekbones, size 2 and super tall. It's not Vogue magazine modeling, it's commercial modeling."
Vanchieri said her agency is preferably looking for baby-boomer Latino models. They are in demand by real estate, banking, communications, insurance and law-firm businesses, she said. Older models are harder to find.
"People in that age group don't think, 'Oh, I should try modeling'," she said. "If you are between age 20-25 is good, between 30-60 is great."
Vanchieri was impressed with Rebeca Orsatti, 51, a mother of five children from Mexico who lives in Amelia County with her husband, the Rev. Louis Orsatti, pastor of a Hispanic congregation at Branch's Baptist Church in South Richmond.
"She is beautiful. She is the age we want," she said.
Models make $150 an hour, more for major projects such as billboards.
Ben Alonso, 27, a health-care planner for HIV services at Virginia Department of Health, said he was happy to be among the models.
"I think in business and other public service announcements, people identify best with people who look like them," he said.
Alonso said it felt natural to be in an outdoors setting, talking on the phone and having a picnic.
"Keeping a smile for a long time when nothing is really funny can be a little difficult," he said. "I need to work on that."
Diana Delcher, 27, who lives in Chesterfield County with her husband, Chris, came with their 5-month-old son Ian to the photo shoot.
She was paired with Panamanian Marcos Gonzalez, 30, to act as a family taking a walk in the garden.
"The acting was a little difficult," Delcher, an interpreter, translator and college student, said.
Delcher, a native of El Salvador, said it is satisfying to know that businesses are putting more attention to Latinos, she said.
"Now they know that we contribute our part to the economy, and they have to reach that group," she said.
Greg Simos, director of broadcast production at the Martin Agency, said that models from different racial and ethnic backgrounds are needed. Businesses that are not targeting specific markets want to reach people across the board, he said, and they want such diversity to be represented in their marketing.
When The Martin Agency has done advertising for clients marketing in Spanish-language media such as Telemundo or Univision, Latino models and writers have been hired.
"You can't necessarily just convert English to Spanish," he said. "The concept doesn't translate as well."
Having to go outside the local market for models and writers incurs additional expenses for production, Simos said.
"If we had a bigger base to choose from locally, it would be more cost-effective," he said. Tapping into the local population, "I think it's not only great for the advertisers, but for the community as a whole. It builds up the local community for advertisers and for feature producers who come to town."
Stacy Murphy, executive producer at Park Group, a production company in Richmond, has been producing commercials for 20 years, nine with her current employer.
A couple of years ago, Park Group did a bilingual commercial for Donate Life, she said.
"Often, talent did not come from Richmond," she said. "Everything had to come out of market or they shot a version in Spanish in places like Texas."
The company is working with another organ-donor client that wants a commercial for Asian communities, she said.
"I think that the name of the game seems to be diversity, diversity," she said. "It's sort of the mantra for every client out there."
It is key that Vanchieri and her agency is focusing on local talent, she said.
"There has been a need for Asians and Latinos," she said. "It's great for her to focus on this."
---
LEE GRAVES

TIMES-DISPATCH COLUMNIST
As a young sportsman growing up in Richmond, Ellyson "Elly" Robinson III looked at the Virginia Anglers Club with stars in his eyes.
Joe Brooks, Bill Gallasch and other angling luminaries gave the club a certain status.
"I thought to myself, 'Maybe one of these days I'll prove my fishing ability enough to be invited to belong,'" Robinson said.
That day came in 1977, when boyhood friend John Wycoff sponsored him as a member. Rubbing elbows with such talented anglers kindled a new ambition, one that didn't fully catch fire until the early 1980s.
In May 1982 while fishing around the Chesapeake Bay Bridge-Tunnel, Robinson set three world records, catching a 9-pound, 14-ounce bluefish on 2-pound test line and two weakfish -- one 11 pounds, 12 ounces on 2-pound test and the other 13 pounds on 4-pound test line.
"Three world records in a period of two weeks kind of jump-starts you on a life of light-tackle fishing," he said.
During the ensuing decades, Robinson compiled a long list of angling achievements that now qualifies him for star status. At the club's annual banquet next weekend, he will be formally celebrated as a master angler.
"It's an incredible accomplishment," said Bob Shepherd, club president.
Only five others have made master angler since the club began in 1961. The founders envisioned it somewhat as a mission impossible.
Freshwater and saltwater species. Leaping fish, deep fish, surface fish, billfish, big fish, little fish. Plug tackle, spinning gear, fly rods, artificial lures, the lightest of possible lines and tippets.
"I don't know if anybody, when they first set it up, really expected anybody to ever achieve it," Shepherd said. "It's a lifetime goal that's set out there for you to work toward."
Robinson, who is retired after a 35-year career with Dupont, had worked to within two steps of that goal by last year. He needed a 7½-pound largemouth bass on plug tackle, as well as a tarpon on a fly rod. Both catches had to meet strict standards. Arthritis also complicated things, stiffening Robinson's shoulders to the point he required surgery to replace his left shoulder in January 2003.
"I was thinking I'd never be able to get master angler because of physical limitations," he said earlier this week in the trophy room of his house in Chesterfield County. As he spoke, the dull glow of a mild midwinter's morning spilled through frames of glass to light a Hemingway-like haven -- exposed wooden beams, fireplace, mounted whitetail trophy bucks, a stuffed gobbler, foxes, quail and fish after fish after fish, from molasses cobia to gleaming African pompano.
As ever with quests, help came in the form of friends. Mike Ostrander, a club member who operates James River Fishing School, invited Robinson to a private pond near West Point. They'd come within 2 ounces of landing that largemouth the year before, and a February day with a cold front looming provided another opportunity.
"The fishing was red hot," Robinson said.
Most were in the 2- to 5-pound range. Then something a little heftier hit his Senko worm.
"I said, 'Mike, this really feels good.'"
Robinson battled it to the boat and landed a 7-pound, 12-ounce largemouth, allowing him to put a critical checkmark on his list.
"There was elation, but the elation was overshadowed by 'How am I going to catch tarpon on fly? Now I know I've got to invest the time, effort and pain to get that last fish.'"
Another club member, Glenn Carter, buddied with him to Key Largo in April for the final leg of the quest. After two dozen casts the first morning, Robinson caught and released the requisite tarpon on 12-pound tippet.
It was not his most impressive catch, but the competition for that is stiff, given the seven world records he's held at various times.
Robinson said his three favorite catches are: a world record 33-pound, 8-ounce African pompano caught on 6-pound test line at the Manuela wreck off the Outer Banks, N.C.; an 11-pound, 15-ounce spadefish hooked on 2-pound test over the fourth-island tube of the bridge-tunnel (both required more than two hours to land); and the weakfish catch of 1982 on 2-pound line, a world record that still stands.
His least favorite?
"I hate surf casting. I can't stand surf fishing," he said.
But with help of fellow master anglers Bill DuVal and Stuart Lee and other club members, he succeeded.
The cooperative spirit among skilled, diverse anglers guides the Virginia Anglers Club, Robinson said. And that's what has helped him reach master status.
"The whole time I've been in the club, I've been able to take advantage of the expertise that others have," he said. "And you reciprocate. . . . You can't expect to receive if you aren't willing to share."
---
University of Richmond
UNIVERSITY DANCERS TO PERFORM SPRING CONCERT FEB. 22-25
AT UNIVERSITY OF RICHMOND
The University of Richmond 's University Dancers will present their 22nd annual spring concert, "Seeking Flight," with twelve premiere pieces, Feb. 22–25 in the Alice Jepson Theatre of the Modlin Center for the Arts.
Performances will begin at on Feb. 22, 23 and 24 and on Feb. 25. Reservations are recommended and can be made by calling the Modlin Center Box Office at (804) 289-8980.
The repertoire for this concert blends many forms of dance including modern, ballet, jazz, and tap. Daleng has choreographed a new work "Secrets in the Night" and will be performed to live music by local musicians Rattlemouth featuring Robbie Kinter, Marc Langelier, George Lowe and Danny Finney. Ms. Daleng will perform a tap duet with Michael Whitten, originally choreographed by the famed Richmonder Bill "Bojangles" Robinson. Ann Norman Van Gelder, assistant director of dance, has choreographed two new works for this concert, a trio with music by Henryk Górecki and a piece for seven of the dancers with music by Francis Poulenc.
Robert Battle, artistic director and choreographer for the international dance company Battelworks has created a new piece with a commissioned score also to be performed by Rattlemouth. Mr. Battle originally from Miami , FL is a graduate of the New World School of the Arts and Juilliard School . Mr. Battle danced with the David Parsons Company for seven years and formed his own company Battleworks in 2002, which has performed nationally and internationally. This new work "Boxed" dealing with oppressed women is fast paced and very physical. Karl Green has created the costumes for this premiere.
With a Quest Grant from the University of Richmond, Andrea Del Conte, famed New York Flamenco teacher and New York tap artist, Barbara Duffy have created a Flamenco vs. tap piece for six of the University Dancers with music by Leon Parker, David Palimeri, Chando Dominguez and Con Tras Tes. The two disciplines face off in a challenge of the forms.
Local professional choreographer, Chris Burnside has made a new piece "Aerial", for six dancers with music by Kate Bush. Mr. Burnside and Ms. Daleng will perform in this premiere. Mr. Burnside served as the Chairman of the Department of Dance and Choreography at Virginia Commonwealth University for years and he has created works for the Richmond Ballet. Karl Green has created the bird like costumes for this premiere.
Former dancer with the Richmond Ballet, Jenna Mc Clintock has created a new work for five of the company members to a musical selection of Maurice Ravel. Ms. Mc Clintock performed with the Oakland Ballet for nine seasons and Richmond Ballet for five and in that time had the opportunity to work many illustrious choreographers such as Alonzo King, Jessica Lang and William Soleau.
Former alumnus and University Dancer, Danielle Gude has returned to choreograph a new work for the company with music by Imogen Heap. Two student works include a piece for 14 dancers by senior Trish Costello to the music of Roisin Murphy and senior Elizabeth Mc Gee has created a work for five dancers to a jazzy score by Medoeski, Martin and Wood with costuming by UR senior, Jess Ott.
The company collaborated on the final piece for all 14 dancers "Point Break" that deals with breaking free of stereotypes. Lighting for the concert will be created by Reed West, associate professor of theatre, Connie Campbell and Heather Hogg, have created costumes for five of the works and student, Karen Robichaud will stage-manage.
For more information on the concert, contact Daleng at (804) 289-8314 or mdaleng@richmond.edu.
---
Richmond Times-Dispatch October 2, 2006

New officers for Junior Achievement of Central Virginia are: chairwoman, Marilyn T. Bota with Bluestone Process Dynamics; vice chairman and chairman of fundraising, George F. Boatright with Media General Inc.; treasurer, Eric B. Tolbert with Massey Energy Co.; and secretary, Jonathan B. Macdonald with Cherry, Seymour & Hundley.
---
Richmond Times-Dispatch, September 1, 2006

Joel F. Brenner, who was NSA's inspector general, will play a central role in identifying and evaluating threats and coordinating efforts to predict, penetrate and pre-empt intelligence activities directed against U.S. national security.

****************************************************************
September 14, 2006 (http://www.dni.gov/aboutODNI/bios/brenner_bio.htm)

Joel F. Brenner

National Counterintelligence Executive As the National Counterintelligence Executive and Mission Manager for Counterintelligence, Dr. Brenner leads an Office that plays a central role in identifying the key strategic counterintelligence threats to the Nation, evaluating those threats, and coordinating our efforts to predict, penetrate, and preempt intelligence activities directed against U.S. national security. As the Mission Manager for Counterintelligence, Dr. Brenner works closely with key agencies and departments of the Government to meet the goals of our strategic counterintelligence mission.

From 2002 until 2006, Dr. Brenner served as the Inspector General of the National Security Agency (NSA), where he managed a large staff of auditors, inspectors, and investigators responsible for examining all aspects of NSA's signals intelligence and information assurance missions. Before his service with NSA, Dr. Brenner was an attorney at the Department of Justice and in private practice, where he co-founded and managed his own firm. He is a graduate of the University of Wisconsin (BA), the London School of Economics (PhD), and Harvard Law School (JD), and was a Marshall Scholar. His publications include "Information Oversight: Lessons from Foreign Intelligence" (Heritage Foundation and the Center for Democracy and Technology, 2004), "Exon-Florio: Presidential Authority to Suspend or Prohibit Acquisitions, Mergers, or Takeover by Foreign Persons" (Westlaw: 1990); Rent Control in North America and Four European Countries (with H.M. Franklin; Potomac Institute, 1976); and "Nuisance Law and the Industrial Revolution," 3 J. Leg. Studies 403, 1974.
---

Groundbreaking Columnist Calls it a Wrap After 23 Years

Matt Valley

Aug 1, 2006

When John B. Levy began writing a monthly column for Barron's in 1983, Ronald Reagan was in his first term as U.S. president, Tiger Woods was a 7-year-old golfing sensation, and the birth of CMBS was still almost a decade away.
Nearly 300 columns and 23 years later, John has decided to end the pioneering effort known as the Barron's/John B. Levy & Co. National Mortgage Survey. He will now devote more energy to his expanding boutique real estate investment-banking firm in Richmond , Va.
Since October 1986, an adapted version of his Barron's column has appeared monthly in NREI under the heading Financing Today. His final installment appeared in the July 2006 issue. "There was no epiphany," says John of his decision to end the column. "What I found with the survey is that we had accomplished what we set out to do."
John's ability to cut through the financial jargon, spot trends and assess their impact has endeared him to both editors and readers alike. His idea to launch a column in the early 1980s stemmed from a complete lack of reliable information on the then trillion-dollar commercial mortgage industry, the third largest sector of the debt business. "If you were a borrower or a lender and you wanted to know what was going on in the market, who was playing in it and at what rates and terms, you asked your friends," he recalls.
Life insurance companies were virtually the sole providers of permanent loans back then, with an occasional pension fund thrown in for good measure. To get a better handle on loan rates and terms, John began to survey the 30 largest institutional investors nationwide, and by the mid-1990s that list grew to include CMBS buyers and sellers.
The columnist points to two sea changes in the past 20 years. The first was the real estate depression of 1990 and 1991, when the industry faced what he describes as a government-engineered collapse of the real estate credit markets as scores of thrifts closed. "Mortgage rates weren't the real problem. It was the availability of capital — there was none," says John. The second sea change was the move to a more securitized and transparent market in the early 1990s that began when the Resolution Trust Corp. began selling off the failed assets of the S&Ls. That move was the forerunner to today's exploding CMBS market.
Will John write again? Yes, but he's not sure in what form. "We've had several interesting high-level offers to do columns," he acknowledges. "I'm thinking about it over the summer." Whatever John decides, we'd be remiss if we didn't take this opportunity to acknowledge his tremendous contributions.
---
Changing the fabric of his business
The Silk Trading Co. now relies on Internet sales rather than face-to-face transactions
BY LISA CRUTCHFIELD Apr 24, 2006
SPECIAL CORRESPONDENT
THE RESUME
Name: Mark Novick
Born: May 29, 1947 , Richmond
Education: Thomas Jefferson High School , graduated 1965; attended University of Richmond
Career: Buyer, Thalhimers; ad specialist at Brown & Bigelow in St. Paul , Minn. ; worked at Silk Trading Company since 1980
Family: Wife Karla, daughter Amy
Company info: Silk Trading Company 304 E. Grace Street (804) 643-6466
Website: www.silktradingco.com
Mark Novick understands how the Maytag repairman feels.
It can be lonely running a business in downtown Richmond these days.
Novick, owner of the Silk Trading Co. at 304 E. Grace St. , still has plenty of customers. But most of them are online, rather than the walk-in traffic the store enjoyed during much of its 70-year history.
"I wish it was like it was," he said. "I miss the hustle bustle, the pretty women. On the Internet, you don't see how pretty they are."
Novick can't see about 85 percent of his customers, but he appreciates their patronage. "In the last 10 years, Internet business has meant to us over $10 million." That's not bad for a little business on a block that often seems deserted.
But, Novick said, "we still feel we have something worth coming downtown for."
"Mark plays by his own rules," said Lucy Meade, director of business development at Richmond Renaissance. "As downtown was faced with competition from the suburbs, Mark has hung in there. He's transformed his business using modern tools. He has a real entrepreneurial spirit."
In the old days, though, it didn't take computers, just quality merchandise, knowledge and friendly service. Novick's parents founded and built the business at a time when downtown was alive with department stores, restaurants and throngs of shoppers.
Julius Novick was a Polish immigrant who ended up in Richmond via Ellis Island and a tenement on the Lower East Side of Manhattan in New York City . "My father had a job unpacking fabrics in the garment district," he said. "He worked as a jobber. He had a pushcart.
"He was going to go to Florida and open up a store. He came as far as Richmond . My father realized how far away from New York he was and said, 'Well, what about Richmond ?'"
Julius bought the building and opened the store on Feb. 29, 1936 .
"My father was a gentleman," Novick said. "He was very proud and came to work every day with a suit. In the winter, he wore a felt hat; in the summer, he wore straw."
Julius Novick married Minnie Rosenberg, a Brooklyn native, and together they ran the store. "My mother was the sidewalk psychologist of Grace Street . Everybody came to her with her problems," Novick said.
Like most store owners, the Novicks spent most of their time at work. "This is my home," Mark Novick said. "My mother left this store at 2 in the afternoon, waddled . . . down to MCV, and I was born at . She was back at work the next day.
Mark Novick grew up in the store, attended the University of Richmond and had other jobs, but after his mother died in 1979, he came back to work at Silk Trading. When his father died in 1984, he took over.
Downtown struggled to stay alive, and the Silk Trading Co. was no exception.
Then, about 10 years ago, Novick got a computer and became Clothman@earthlink.net, "and the business came back."
"In 10 years of Internet selling, we have sold to every state, including Alaska and Hawaii . We sell all over the world. I have a customer in the United Arab Emirates who ordered about $500 worth of fabric. I told him the shipping would cost another $500." The customer didn't care.
Though he misses chatting with customers face to face, Novick said Internet sales can be interesting. Last week, Silk Trading landed a sale of 500 yards of upholstery velvet and 500 of corduroy to a company that makes toy bags.
Then, at , Novick found fabric for a customer in Hawaii who was threatening to cancel her wedding because she couldn't get the perfect material for a dress.
"We sell to Duffy's Love Shack in St. Thomas . Sounds like a house of ill repute, doesn't it? But it's a restaurant, and they like printed velvet and animal prints for the booths."
Novick sells to the Crimson Gypsy ("she buys brocades and makes medieval re-enactment costumes) and the Grass Court Collection ("they make vintage reproduction tennis costumes. We ship to their factory and they sell to all kinds of clubs").
He's shipped 500 yards of black velvet to the Lexus Motor Company to use in unveiling new cars.
Novick doesn't advertise. "It's not going to help," he said. And though he lists manufacturers, he doesn't show samples on the Web site. "First of all, I can't put it all on there," he said. "And more importantly, I want to talk to people. I want to know who I'm selling to."
Deborah Peteler is president of Corcel Inc., which makes apparel for show horses. "I went online and put out an SOS for fabric to make horse blankets," she said recently from the company's office in Minnetonka , Minn. "Mark responded. I didn't think he had what we needed, but he was persistent. We tried the fabric and loved it. He's very diligent."
The company guarantees not to be undersold on fabrics. Novick said he still can make a good profit.
"We are not afraid to carry fabrics that are $40 to $50 a yard. We take pride in catering to a clientele that knows value."
The Silk Trading motto, a holdover from Julius and Minnie Novick's days, still hangs in the back: "The bitter taste of poor quality lingers long after the sweetness of low price is forgotten."
---
Entrepreneur has built catering-restaurant business in Ashland and Richmond
BY JOAN TUPPONCE

SPECIAL CORRESPONDENT

May 29, 2006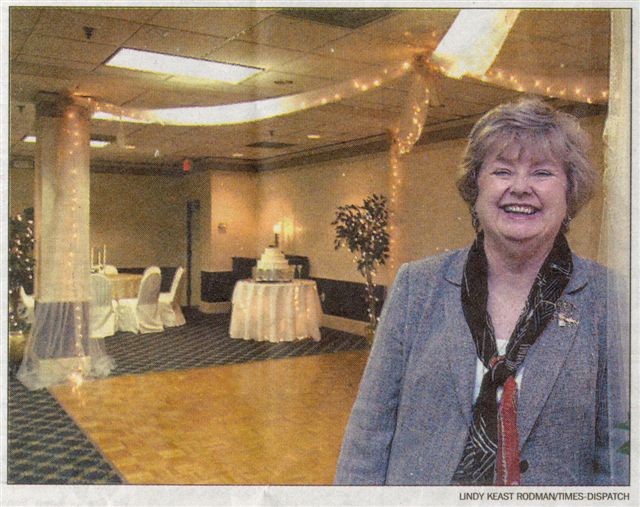 Savory feasts were part of every family celebration when Suzanne Wolstenholme was growing up in Richmond.
My grandparents lived next door and my grandfather would bring a steamship round of beef home to celebrate birthdays," Wolstenholme recalled. "My mom and grandma were both good cooks."
The chairwoman of Homemades by Suzanne remembers how her mother would let her help in the kitchen.
"The first thing they would let me make was Jell-O. That was when I was 3 years old," said Wolstenholme, 59. "In that day and age mothers spent a lot of time in the kitchen. I used to like to be with my mother so I stayed with her. She would find something for me to do."
Wolstenholme's career in food surfaced in a roundabout way.
An avid tennis player, Wolstenholme would search for something to eat in Ashland after finishing her game.
"I could get a pizza or a hamburger or fried chicken," she said. "But there was no where to pick up a sandwich quickly. I thought I could open a place where you could pick up good food, made from scratch."
Wolstenholme found encouragement in her family but not in the professional arena. "All the professionals said that I didn't have any experience and opening a restaurant was difficult for people who did have experience because one in every five restaurants close within the first year of operation," Wolstenholme recalled.
Still determined, Wolstenholme continued with her idea. She bought equipment at auctions to avoid financial debt and her father bought the Ashland building that would become the headquarters for Homemades by Suzanne.
"I was terrified that he bought it and we might go out of business in six months," Wolstenholme said. "I was afraid to open, afraid that no one would come."
One day as she prepared for the restaurant's opening, Wolstenholme heard a knock at the door. She could see a pair of slippers through the crack under the door. The woman wearing them was from the Ashland Garden Club.
"She wanted me to open the restaurant for one Saturday so the judges from the Daffodil Show would have somewhere to eat," Wolstenholme recalled. "We opened and they were all so complimentary. It gave me the courage to open the restaurant to the public."
Wolstenholme began serving lunch -- chicken salad and homemade rolls were her specialty six days a week. She started the business in 1982 with one table and chairs.
"Every day we would have to go out and get another table and chairs," she said. "In a couple of weeks, the room was filled with tables and chairs."
Wolstenholme soon began the catering arm of her business. "That has been the part of the business that has really been profitable and grown," she said. "We continued to do a lot of boxed lunches at our Ashland restaurant. We started doing gift baskets with prepared homemade foods about five years after we opened."
In 1989, Wolstenholme opened her second store on Sixth Street in Richmond's downtown business district. She opted to relocate 10 years later. That's when she happened upon the old Engineer's Club -- the building also served as the Cotton Club at one time.
"We leased the building in 1999 and changed the name to The Colony Club," Wolstenholme said. "We renovated it and decorated it like it was when it was The Engineer's Club. This is something we hoped for. Very few caterers south of Maryland have their own catering facility where they have events, wedding receptions, fundraisers, etc."
The downtown location, at 10 E. Franklin St., is the hub for Wolstenholme's boxed-lunch business as well as her catering business. "We do about 400 to 500 boxed lunches a day out of the kitchen," she said.
Wolstenholme caters at least one wedding every Saturday. "We do full-service catering from here," she said. "We have a large meeting room downstairs and we would like to do more corporate events."
Sherrie Becker of Becker & Calliott Marketing hires Wolstenholme to handle a variety of events. "She handles everything from a 30-person luncheon to a 500-person banquet for us," Becker said. "She maintains the same quality and freshness for any size event."
Rick Lunsford, floral designer for Blooms at The Jefferson Hotel, also works with Wolstenholme on events. He is intrigued with her presentations.
"She uses interesting props," he said. "I think she does the best presentation of anyone in Richmond."
In recent years Wolstenholme has taken on two young partners; both have worked for her since they were in high school. Sheila Clark serves as the catering manager and Kim Mills is the Ashland store manager.
"They've worked here so long that they are interchangeable," Wolstenholme said. "My husband has also worked with me from the beginning. He does the early-bird morning duty."
Although a dedicated businesswoman, Wolstenholme, a graduate of Leadership Metro Richmond, also is civic-minded. She serves as president of the Hanover Humane Society, which runs the Ashland Theater. She is past president of the Ashland Chamber of Commerce and a past board member of the Patrick Henry YMCA.
"Suzanne is a tremendous asset to our community," said Cameron Wood, executive director of the Hanover Association of Businesses and Chamber of Commerce. "She participates in all types of charitable events, donating her time and services without hesitation."
Wood sees Wolstenholme as a boon to local business.
"Her business brings so many other people to the downtown Ashland area. She has been a great attraction from an economic development point of view."
---
---