TJ Class of 1965
- Richmond, Virginia -

Visit "Thomas Jefferson High School Richmond Va Class of 1965" on Facebook and LIKE us!

Thomas Jefferson High School webpage - click here
Other TJ classes' webpages - click here
Click here for the Tee Jay Vikings Fund website
The Tee Jay Vikings Fund is a charitable, non-profit 501(c)(3) organization EIN#(45-5164961) that focuses on philanthropic/financial support and interest in Thomas Jefferson High School scholastics, athletics, music, arts and science.
Click here for the TJ Cadet Corps Alumni Association website
Upcoming events:
Saturday October 16, 2021 at 12:00 - Homecoming on TJ's back field
At the present time admission is limited to 300 because of the Covid virus. Tickets must be purchased online by going to the TJ Facebook page. If you have any questions regarding purchasing procedures the phone no. at TJ is 804-780-6028.
---
I am excited to announce that after many months the "Jeffersonian" is now available to view online!
To view, go to Virginia Chronicle website:
Click Browse by Title (in upper right-hand corner).
Click on the letter J.
Click on Jeffersonian.
Now enjoy a walk down memory lane as you reflect on the years spent at TJ!
As you can imagine, this was an expensive process for the Library of VA.
I would ask that you consider making a donation to help offset this expense.
Please let me know your level of commitment, and a fund will be established for this purpose. Our goal is $2,000. I have already received a commitment for $500.
We are indebted to Mr. Errol Somay and his staff at the Library of VA for their efforts in preserving our memories.

Clyde Parsons
---
Click on the link above to view "old" classmate news.
Nothing recently to post...please let us know if there's something we should post here.
---
Classmates, Lost but not forgotten - click here
---
Posted since our 40th reunion - click here
If provided, obituaries may be viewed by clicking on the above link.
Fay GLENN Lewis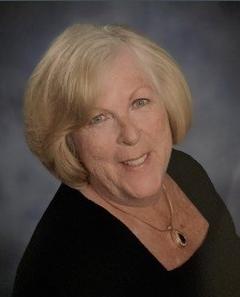 LEWIS, Fay Glenn, 74, of Midlothian, Virginia, went to be with her Lord and Savior on October 7, 2021. She was preceded in death by her parents, Ira and Ruby Glenn.

She is survived by her son, Christopher, wife, Michelle and two grandsons, Cody and Caleb Lewis; brother, John Glenn (Donna); niece, Erin Glenn; nephew, J.P Glenn; brother, Gary Glenn (Dianne); nephew, Kevin Glenn; and niece, Mary Terry; and a host of great-nieces and nephews.

Fay was employed by Defense General Supply Center for 30 years. Upon her retirement, she spent time volunteering for CancerLinc, Johnston Willis Hospital and Huguenot Road Baptist Church, to name a few. Fay enjoyed traveling and spending time in Nags Head. Her most prized possessions were her two grandsons that fulfilled her time with sporting events, museums, park trips and tons of laughter. She was a loving mother, grandmother, sister and friend. She was fulfilled by helping others.

A Celebration of Life will be held on Thursday, October 14, 2021, 11 a.m., at Huguenot Road Baptist Church, 10525 West Huguenot Road. Fellowship will follow with the family.

In lieu of flowers, donations may be made to www.cancerlinc.org in her name.


Published by Richmond Times-Dispatch on Oct. 10, 2021.
---
Steve Grossman's father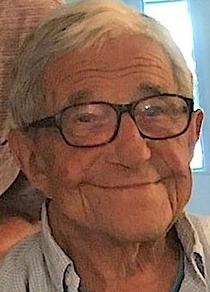 GROSSMAN, Frank "Chesty", greatest ever husband, dad, grandpa and great-grandpa, died September 14, 2021, at age 100 years and 54 days. He is survived by children, Steve and Gail Grossman, Roxie Grossman and Chris Wise and Mark Grossman and Eileen Wynne; grandchildren, Sam and Jamie Grossman, Pete and Mollie Grossman, Jake Wise, David Wise, Joe Grossman and Michael Grossman; great-grandchildren, Leo, Anna and Sadie Grossman; and several nieces, nephews and cousins. His wife of nearly 70 years, Sylvia Milkin Grossman; his parents, Tessie and Sam; brothers, Sidney and Leon; sister, Sylvia Sperberg; brothers-in-law, Irvin Milkin, Izzy Bass, Dave Sperberg, Paul Cohen; and sisters-in-law, Lillian Milkin, Rose Bass and Rosie Grossman predeceased him. Chesty was born July 22, 1921, in Richmond, Va. He graduated from John Marshall High School, where he was a star basketball player and captained the team, and also captained the All-City team. Chesty turned down a basketball scholarship to W.Va. University to help his mother after his father was killed at his grocery. Chesty served in the Navy from 1941 to 1946, eventually stationed at Manus Island in Papua, New Guinea. After they married, Chesty and Sylvia ran Pike Grill restaurant/bar on Petersburg Pike, from 1946 to 1953. In 1953, Chesty entered MCV Pharmacy School, where he was class president. He graduated in 1957, worked at Laburnum Park Pharmacy until 1961, then bought tiny Nine Mile Road Pharmacy, where he stayed until 1978. He then worked as a relief pharmacist, mostly at Bellevue Pharmacy. Chesty adored Sylvia, his family and friends and they adored him, as did all who knew him. He was unfailingly kind, unselfish, patient and calm. He was also fun-loving and hilarious. He loved golf and shot five holes-in-one in 15 years; Tarheel basketball; the beach and deck at Emerald Isle; his home deck; jazz, blues, gospel; and his gin, which he credited for reaching a youthful 100. He volunteered at Beth Sholom Home for years and as baseball coach for Maccabi Games. He was an original and lifelong member of Temple Beth-El. Funeral services will take place at 10:30 a.m. on Sunday, September 19, at Workman's Circle Cemetery, Jennie Scher Rd., and will be livestreamed at https://boxcast.tv/view/frank-grossman-481051. Attendees must be vaccinated. To honor Chesty's memory, please consider donating to FeedMore, CARITAS, U.S. or Va. Holocaust Museum or Temple Beth-El.


Published by Richmond Times-Dispatch on Sep. 18, 2021.
---
Brenda DRUMMOND Morgan's husband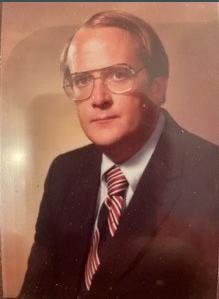 MORGAN, Emmett J., 76, of Richmond, Va., passed away peacefully at home on September 6, 2021. A memorial service will be held at 11 a.m. Friday, September 10, 2021 at Hebron Presbyterian Church, located at 1040 Shallow Well Rd., Manakin-Sabot, Va. 23103. Following the memorial service, a Celebration of Life will be held at Hermitage Country Club from 12:30 to 2 p.m. at Hermitage Country Club, 1248 Hermitage Rd., Manakin-Sabot, Va. 23103. Emmett was born in Richmond, Va. to Emmett Joseph Morgan and Mary Repass Morgan on August 30, 1945. He attended high school at Thomas Jefferson High School in Richmond, Va. He graduated from the University of Richmond in 1967. He married Brenda Drummond on September 5, 1981. Emmett was senior executive for major insurance companies throughout a distinguished working career. His last position was with Richmond-based Markel Corporation. He served our country honorably as part of the United States Army at Fort Knox, Ky., earning the National Defense Service Medal and the Army Commendation Medal. Since 1984, Emmett was an active member of Hermitage Country Club. He served on the board in numerous committee roles and was president of the club from 1993 to 1995. Emmett was affectionately known as the "Mayor of the Taproom." He made it a point to get to know anyone that passed through the doors of the Greatest Room in Golf. He enjoyed a good cigar, a dirty martini and was delighted to have you join him in civil conversation. Emmett's insightful influence on Hermitage culture, combined with his unrivaled passion for fellow members, junior golf and, importantly, Hermitage employees, is a lasting legacy. Emmett was Hermitage. Emmett was preceded in death by his parents, Mary Repass Morgan and Emmett Joseph Morgan. Emmett is survived by his loving wife, Brenda Morgan; sisters, Beverly Morgan, Carolyn Akers (Greg) and Beth Giddings (Brian); son, Christopher Scott Morgan; and granddaughter, Mackenzie Vanderlaan. In lieu of flowers, memorial donations may be sent to The Emmett J. Morgan-Junior Valentine Scholarship Fund, 1248 Hermitage Rd., Manakin-Sabot, Va. 23103.



Published by Richmond Times-Dispatch on Sep. 9, 2021
---
Gayle MASSIE Unger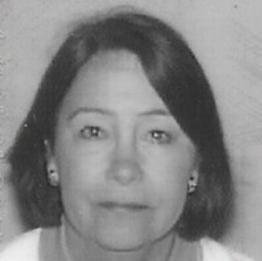 UNGER, Gayle Massie, 74, the love of my life, my inspiration, my motivation, my everything, left us on August 20, 2021, for a better place without the pain and suffering she has endured these last few months, in the hope that she and I would enjoy more years together. I am devastated, but hope that there is an afterlife which she claims there is, so that we will be together again at some point forever!

She was predeceased by her parents, Col. James Massie and Mildred Selden Massie. In addition to me, Dennis Unger; Gayle is survived by her cousins, James McGinley, William Selden V, Barbara Selden; nephew, James "Jay" Massie; and many friends.

Gayle lived her entire life in Richmond, graduated from Westhampton Elementary and Middle schools, Thomas Jefferson High School and RPI with an associate's degree in Business. She worked for the state at several agencies, but finished her career with the Health Department.

I was fortunate to meet her in 1999 and married her exactly one year after our first date. There was not a day that we did not tell each other how much we loved each other. How lucky we were to be together for all those years, but it was far too short.

Services were private. In lieu of flowers, contributions may be made to a charity of your choice.
---
Courtney Welton's sister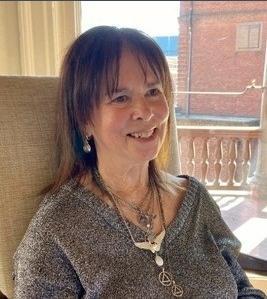 WELTON, Martha "Mitzi" Loyd, age 71, of Richmond, Va., passed away August 7, 2021. She was the daughter of Courtenay C. Welton and Carolyn Smith Welton. Her father and grandfather were prominent Richmond architects. She is survived by her sister, Lynn N. Welton; and brother, Courtenay S. Welton and their children.

Mitzi was a graduate of VCU School of the Arts. She was a very prolific and accomplished local artist. She was well respected within the art community.

Mitzi was an active member of The Woman's Club and The Tuckahoe Woman's Club. She was an avid supporter of The Valentine Museum. She was a member of The Daughters of the American Revolution and a lifetime member of The Country Club of Virginia. Mitzi was a devoted caregiver and a loyal friend of many. She will be missed by all.

Her life will be celebrated on Tuesday, August 31, at 2 p.m. at Saint Mark's Episcopal Church, 520 N. Arthur Ashe Blvd. A reception will follow at The Country Club of Virginia.

Published by Richmond Times-Dispatch from Aug. 24 to Aug. 29, 2021.
---
Nancy LEED Schneider's brother (TJ Class of 1966)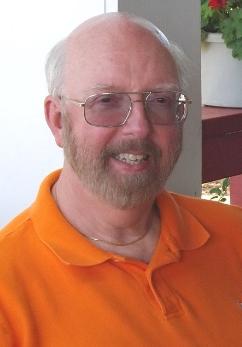 LEED, Lawrence LeRoy, 73, passed away on Tuesday, March 30, 2021. Lawrence was preceded in death by his wife, Sherri Leed; parents, LeRoy and Jeanie Leed; and brother, Paul Eric Leed. He graduated from Virginia Commonwealth University in 1970. After graduation, Lawrence worked for the Virginia Department of Transportation. He retired after more than 25 years of service. Lawrence was a longtime member of Grove Avenue Baptist Church, in Richmond, Va. He was known for his love of fishing and shooting. Left to cherish his memory are his siblings, Nancy Schneider (John) and Stephen Leed (Sue); sister-in-law, Patricia Leed; nephew, Joshua Schneider; niece, Erica Leed; and many close friends. The family will receive friends from 12 to 2 p.m. on Tuesday, April 6, 2021 at Woody Funeral Home, 1771 N. Parham Rd., Richmond, Va. with a memorial service to follow. In lieu of flowers, donations may be made to the American Cancer Society at donate3.cancer.org. Condolences and memories may be registered at woodyfuneralhome parham.com.

Published by Richmond Times-Dispatch on Apr. 4, 2021.
---
Rose BRUMMER Herold's mother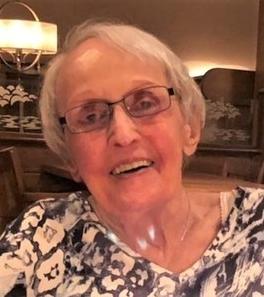 BRUMMER, Eva, 97, of Richmond, Va., died January 20, 2021. Eva was born in Frankfurt, Germany, on August 10, 1923, to Ellie and Edmund Silverman. With the rise of the Nazi Party in 1939, Eva was forced to quit school at the age of 16. That same year, the family fled Germany for England and settled in London, where they lived through The Blitz, Germany's intensive eight-month bombing campaign of the U.K. in 1940 to '41. Eva and her parents subsequently made their way to the U.S., entering the country at Ellis Island, N.Y. They lived in Connecticut for the duration of the war, where relatives were able to help them get established. When the war ended in 1945, Eva married Fred S. Brummer of Richmond. They had two daughters, Rose Herold (Sheldon) and Susan Rubin. Eva was widowed in the late 1950s, leaving her to raise two young children on her own. In addition to raising her daughters, Eva was a lifelong member of Hadassh, as well as a board member of Beth-El Sisterhood and the Interfaith Council of Greater Richmond. She also was involved with service organizations dedicated to assisting immigrants and their families attempting to move to the U.S., as she once did. Eva was a longtime member of Temple Beth-El and also volunteered in support of the temple's outreach efforts. Family was the greatest joy of Eva's life, which, in addition to her daughters, included three grandchildren, Joel Herold (Helene), Melanie Berman (Michael) and Rabbi Jake Rubin (Lindsay); and seven great-grandchildren. She will be remembered for her fierce independence and courage; her sharp intelligence and attention to detail; and her tuna melt sandwiches, which she perfected over the course of many years for her grandchildren. Burial services were private. In lieu of flowers, memorial gifts may be made to Temple Beth-El, Richmond, Va., or to any charity of your choosing.


Published in the Richmond Times-Dispatch January 24, 2021
---
Janie HUSKE Satterfield's mother-in-law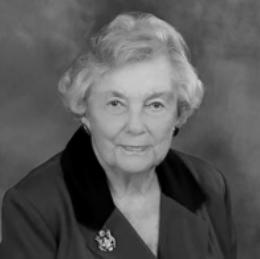 SATTERFIELD, Anne Powell, 98, who would have objected to being accurately described as a force of nature, peacefully passed from this world and into the next on the evening of January 13, 2021. Born in 1922, in Nottoway County, to Finnie Meade Davis and Wayland Bacon Powell, she was preceded in death by her beloved husband, former Congressman David "Dave" Edward Satterfield III, who she married in 1943. She is survived by her two sons, David Edward Satterfield IV and his wife, Janie, and John Bacon Satterfield; and her two grandchildren, David Edward Satterfield V, and his wife, Claire, and Virginia Davis Satterfield, all of Richmond, Va.

Anne grew up in Blackstone, Va. Though an only child, she was surrounded by her beloved cousins. She attended public school before going to Madison College from 1939-1941. In 1943, she received a B.S. in sociology from Richmond Professional Institute.

Aside from two years in Charlottesville while her husband attended law school, and the time she spent in D.C. while her husband was in Congress, since 1945, Richmond had been Anne's home.

During her early years in Richmond, she worked as a volunteer at the Crippled Children's Hospital, the Cerebral Palsy Center, and Maymont. But that was only the beginning for this tireless volunteer.

She was heavily involved in supporting her alma mater, Virginia Commonwealth University, serving as a Member of the Board of Visitors from 1974-1981, with the privilege of serving as the first female Rector of the Board from 1980-81. She also served as a member and Secretary of the Board of Trustees of the University of Virginia Medical School Foundation. She was a member of the Executive Board of Richmond Memorial Hospital for nine years where she chaired the Nursing Committee, and she served on the Board of Directors for the Atlantic Rural Expedition.

She also served as the President of the United Way of Greater Richmond in 1980, and was the Christmas Mother of 1981. She was a member of Governor Robb's Economic Advisory Board from 1982-86, and served as the first woman member of the Metropolitan Board of Crestar Bank from 1981-1992. She was a member of the Westminster Canterbury Foundation Board for four years, acting as Chairman of Annual Giving for two. And she was a member of The Woman's Club, the Tuckahoe Woman's Club and the Congressional Club of D.C.

Few things gave her as much pleasure and enrichment as her church, and she was a devoted and active member of St. Stephen's Episcopal Church, where she was a fixture for many years. There, she served as a member of the Vestry, from 1983-86 and from 2005-08. She was President of the Endowment Fund for two years, President of the Women of St. Stephen's from 1993-95, and a member of the Building Committee from 1994-97. She was also the leader of the prayer shawl knitting group.

Anne was an avid gardener, a maestro in the kitchen, and had a wit and charm that left an impression on everyone who met this extraordinary, special lady. She was a voracious reader, an expert seamstress and knitter, and always looked forward to cheering on the Burgundy and Gold and the UVA basketball team. She loved her family, loved to laugh, and loved to tell you what was on her mind. And she loved her Sunday crosswords.

She was a wonderful mother and grandma.

The family wishes to thank the dedicated staff of the Hermitage for their attentive care of Anne. A private burial will be held for family this week. In lieu of flowers, memorial contributions may be made to VCU Foundation, care of the Anne P. Satterfield Merit Scholarship, Box 842039, Richmond, Va. 23284 or the St. Stephen's Episcopal Church Endowment Fund, 6000 Grove Avenue, Richmond, Va. 23226.


Published in the Richmond Times-Dispatch January 17, 2021
---
Patterson, "Stuart"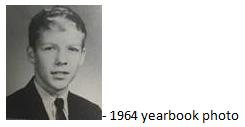 PATTERSON, Mr. James Stewart, IV, passed away peacefully on November 20, 2020. Stewart was the son of the late James S. Patterson III and Jeanne C. Patterson. His is survived by his loving companion of 37 years, Victoria Dutile Barnes; sons, Scott Patterson (Kate) of Weare, N.H. and Christopher S. Patterson (Cherish) of Elkhart, Ind.; grandsons, Spencer Patterson of Saratoga Springs, N.Y. and Ethan Patterson of Elkhart, Ind.; and sister, Bryan P. Kennedy (Michael) of Irvington, Va. He is also survived by Vickie's daughter, Heather B. Forrest; "grandgirls," Abigail and Meredith Forrest of Mechanicsville, Va.; and lifelong friend, Kenneth M. Thompson of Richmond, Va. He was a graduate of Thomas Jefferson High School and VCU. After retiring from a distinguished career in sales, Stewart was multi-talented in renovating his 100-year-old home as well as their cottage at the Rivah. His always biting sense of humor kept us laughing and groaning. Services at Hollywood Cemetery will be private. Contributions in his honor may be made to the National Pancreatic Cancer Fund.


Published in the Richmond Times-Dispatch Nov. 29, 2020
---
Betty TIMBERLAKE Mennetti's husband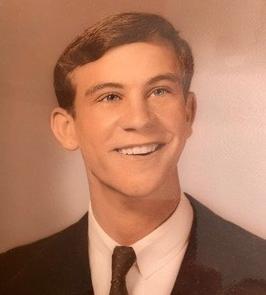 MENNETTI, Paul G., 72, of Richmond, Va., went to be with the Lord on November 16, 2020. He was a 1966 graduate of Thomas Jefferson High School and served in the United States Navy from 1967 to 1972. Paul worked for the Federal Reserve Bank in Richmond and the Commonwealth of Virginia. He was an active member and elder of Hanover Avenue Christian Church and Seventh Street Christian Church, in Richmond, Va., and a volunteer for Special Olympics. Paul was an avid sports fan and never missed an opportunity to support his Rams, Hokies and Hampden-Sydney Tigers. He was a son, a husband, a father and a Papa. Nothing brought him greater joy than coaching his kids and spending time with his family and grandchildren.

Paul was preceded in death by his parents, John and Aline Mennetti; and his beloved daughter, Elizabeth. He is survived by his wife of 51 years, Betty Mennetti; his children, Grayson Mennetti (Kirsten) and Farley Allen (Jeff); his grandchildren, Reed and Campbell Allen and Connor Mennetti; and numerous cousins.

A graveside service will be held at 1 p.m. Friday, November 20, in Riverview Cemetery. In lieu of flowers, the family asks that donations be made to Special Olympics of Virginia, 3212 Skipwith Road, Richmond, Va. 23294 or Seventh Street Christian Church, 4101 Grove Ave., Richmond, Va. 23221.


Published in the Richmond Times-Dispatch November 18, 2020
---
For Older Obituaries, Click Here
*******************************
TJ Class of 1965 only
If you are not receiving emails from us from time-to-time [last one sent September 20, 2021], we probably do not have a valid email address for you. Please send us your new email address.

...be sure to include your name in 1965!
or
[NOTE: Classmate Update Form below was revised on 3/27/2019 and is working again.]
Classmate Information Update Form - click here
List of Classmates We Need to Locate - click here
---
Become a TJ Class of 1965 Benefactor - click here
View current list of Benefactors - click here
---
201

7

We did it!...Again...

"Class of 65 turns 70" Event

(

August 23, 2017)

Four Tops and Temptations

at Innsbrook After Hours

Music, friends, food, and more (6:00-10:00 PM)

-----------------------------------------------------------------

Click here or on the image below to be redirected to:

Innsbrook After Hours Home Page

---
2015
We did it!


Read and/or listen to Ned Hood's toast to the Class of 1965 - click here

***Class Photo by Classmate John Henley***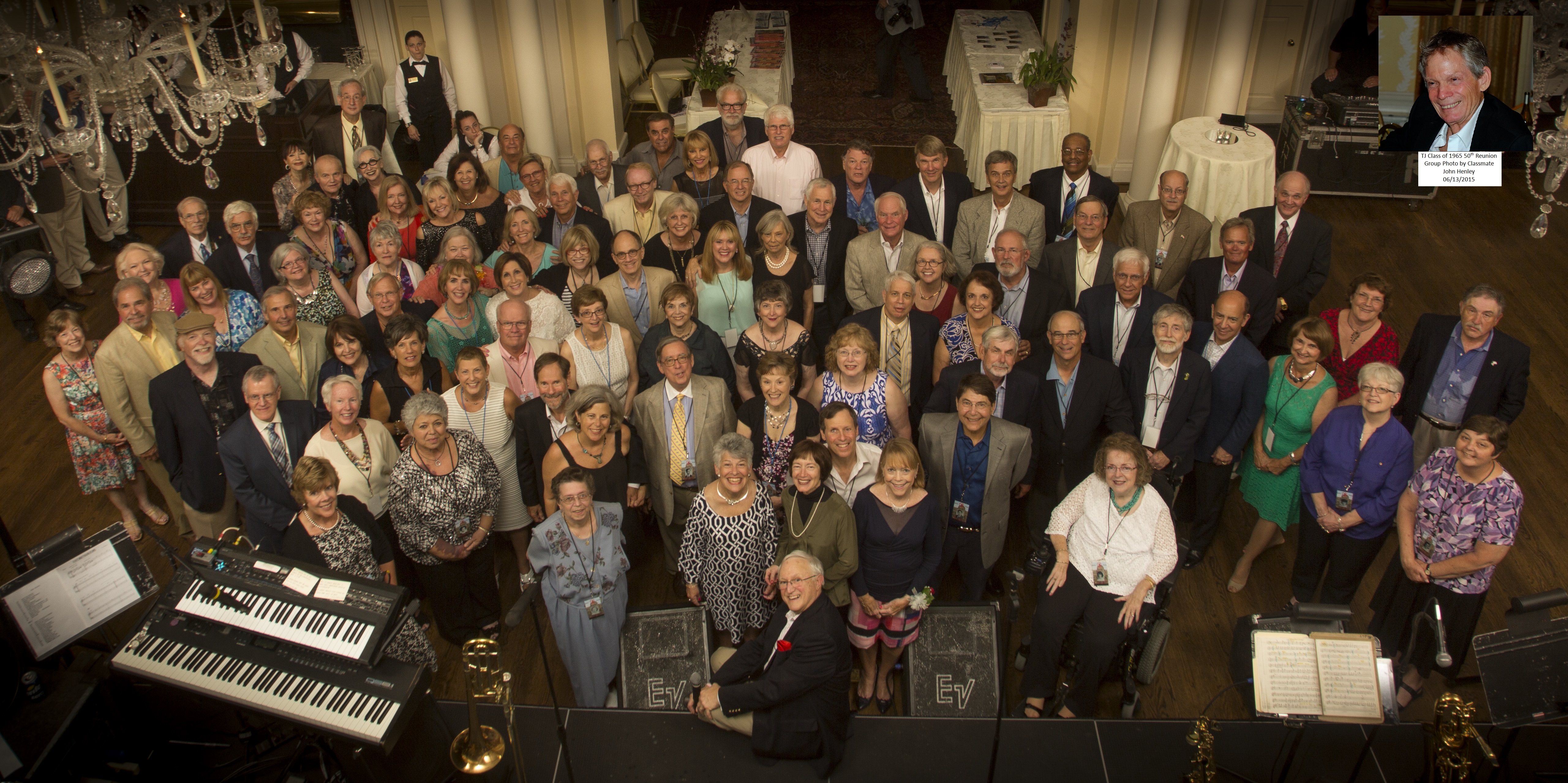 Click on picture "KEY" below to see names: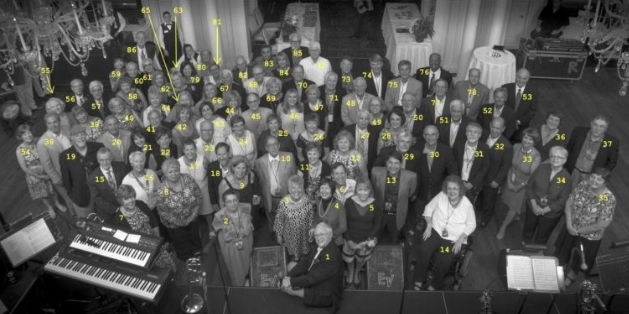 Click here for original reunion details
50th REUNION - JUNE 12 - 14, 2015
Original Invitation and RSVP - for PDF - Click here
---
201
2
"65 turns 65" Party
(Held June 30 and July 1, 2012)
Original Invitation <-- click here
Pictures from the party <--click here
(If you have more - send them to us)
---
2010
45th Reunion
(Held October 1st - 3rd, 2010)
Click here for Reunion details
Click here to see who attended
---
2007
"65 does 60" Birthday Party
(Held April 28, 2007)
Original Invitation <-- click here
Pictures from the party <--click here
(If you have more - send them to us)
---
2006
"SWEET MEMORIES" DISTRIBUTION PARTY- click here
(Held February 25, 2006)
---
2005
( Held October 28th, 29th, and 30th, 2005)
---
1985
---
REUNIONS
Thanks to our "historian" [Ned Hood] we have added many pictures from our 20th reunion (1985) and our 40th reunion (2005).
Check them out here:
(click on selection below)
---
---
***Java may be needed to activate some of the buttons/bars***
You can download Java for free at http://www.java.com/en/download/
---
---
ARCHIVES
---
(Click the above link to view older articles not on Homepage)
---
Photos and Comments from Classmates - click here
(Last updated 07/14/2017)
---
TJ - Then and Now - click here
---
Memory Lane - Selected 1965 yearbook pictures - click here
---
"forty65" Archives - click here
---
---
Memorabilia Store - click here
---